Here you'll find links to some important documentation you may need during your campaign. If you have any queries, please contact us at  elections@imperial.ac.uk .
Candidates' Pack
Click the picture to read and/or download our Candidates' Pack.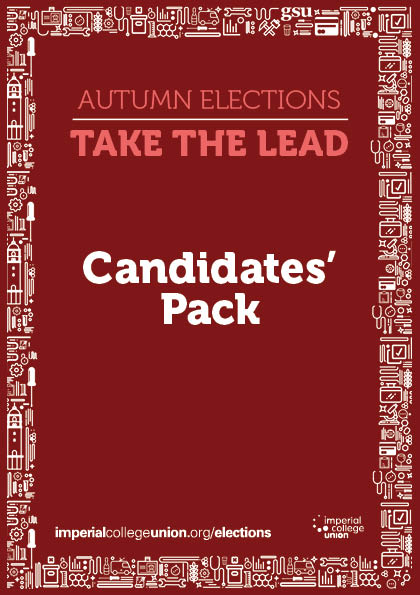 Publicity banners
You can download the publicity banner for the Autumn Elections from the links below. Please align the banner to the right hand side of all your publicity (click here to see an example).
All campaign material must include one of these banners. Click the pictures below to open and downlead JPEG versions of the banners.
Colour - click pic below to open and download (right click + Save as)

Monochrome, white on black - click pic below to open and download (right click + Save as)

Monochrome, black on white - click pic below to open and download (right click + Save as)