Congratulations & welcome to Imperial College Union
You're now one of us! A community of all Imperial College London students connected by shared interests, spaces and experiences.
Together, we form a democratic charity - Imperial College Union - working to achieve the best Imperial experience for every student and helping every member realise their potential.
Read on for more about our Union. This page is only a taster - you'll learn even more when you get your Union handbook on arrival on campus!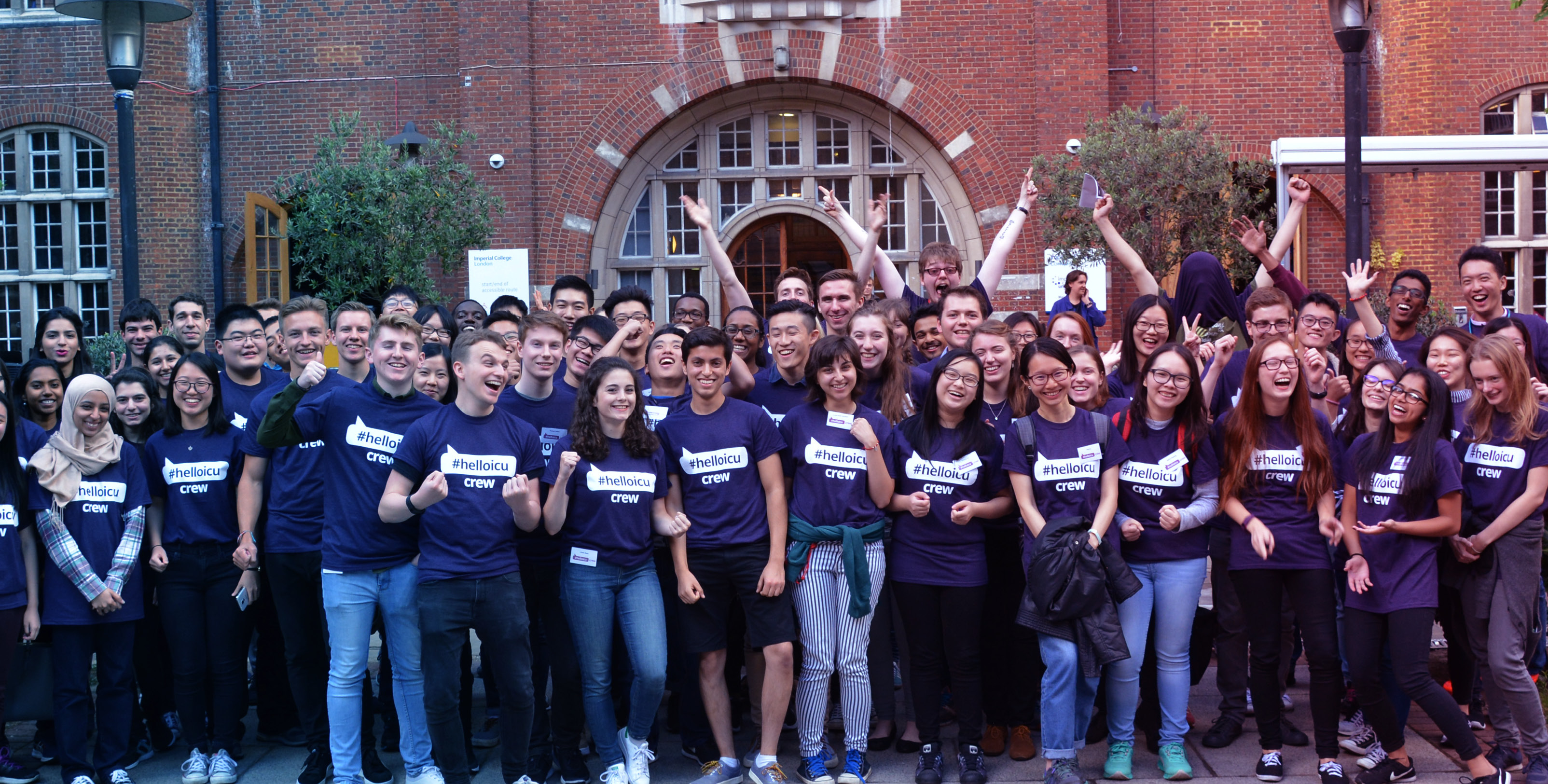 We're the voice of all students
There are 18, 000+ students at Imperial and we often come together to tackle issues that affect some of us, or the entire student body.
We elect student leaders who take our collective concerns to College, or who lead the effort to tackle challenges ourselves.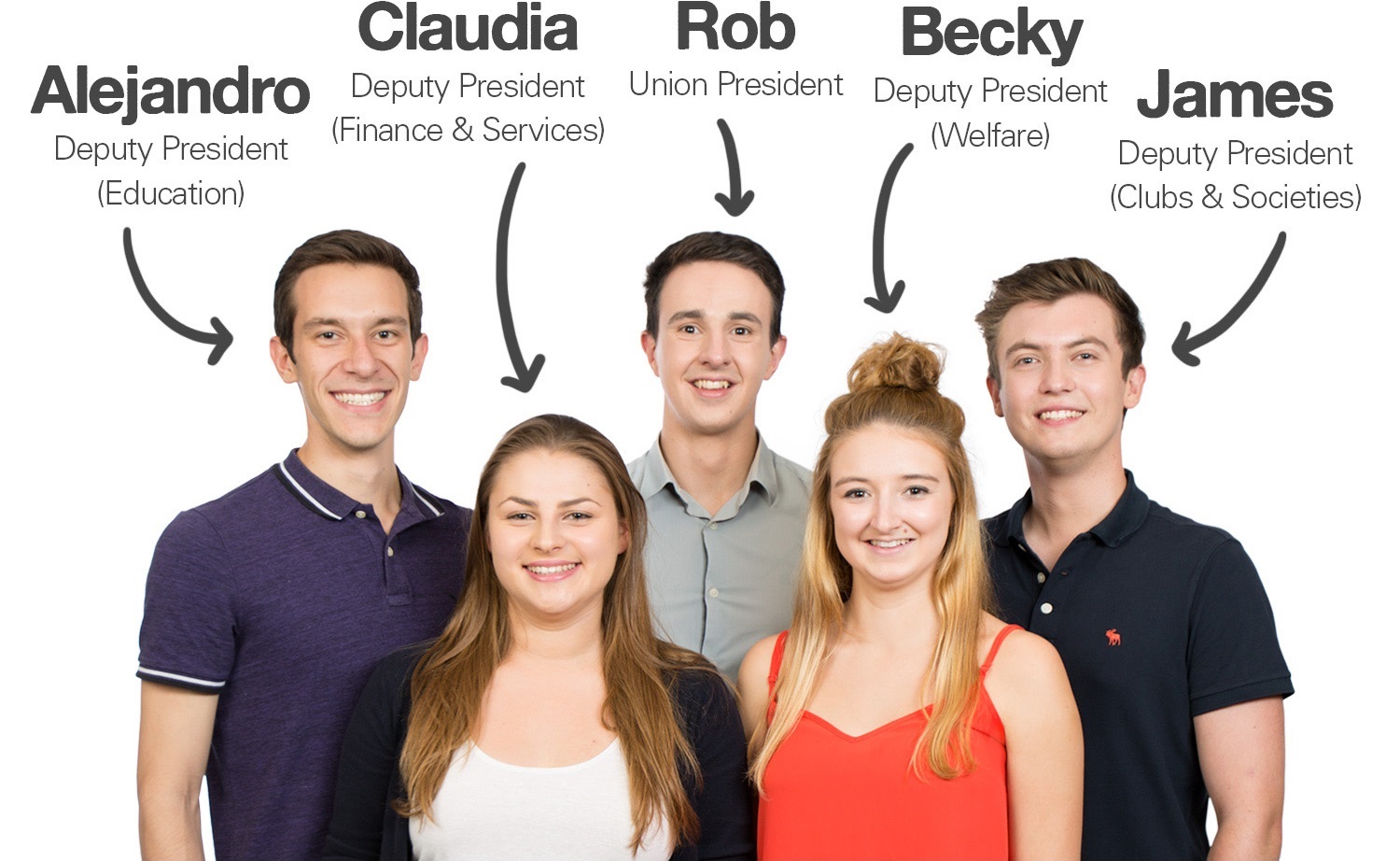 Your Officer Team: There are hundreds of positions across different areas of student life, but let's start with the five above - your Officer Team for 2018/19. They were elected in March and work full time at the Union with very specific areas of responsibility!
Your First Election: You'll get the chance to use your voice as soon as you arrive on campus. We're electing all our Academic and Wellbeing Reps in October during Autumn Elections. These Reps help ensure our teaching and support services are serving our needs as students.
Rob Tomkies: President
Email: union.president@imperial.ac.uk
James Medler: Deputy President (Clubs & Societies)
Email: dpcs@imperial.ac.uk
Alejandro Luy: Deputy President (Education)
Email: dpe@imperial.ac.uk
Becky Neil: Deputy President (Welfare)
Email: dpwelfare@imperial.ac.uk
Claudia Caravello: Deputy President (Finance & Services)
Email: dpfs@imperial.ac.uk
We're home to your extra-curricular activities
The Union runs over 370 Clubs, Societies & Projects (CSPs). There's something for everyone and it's a fantastic way to meet new people, learn a skill, or simply have fun!
Our CSPs fall into the following categories:
Sport

Culture

Charity & Community
Arts & Media

Academic & Politics

Faith
Join a CSP at Freshers' Fair
Find the Club, Society or Project you wish to join at Freshers' Fair on Tuesday 2 October. All the CSPs will have stalls across South Kensington Campus and you'll be able to sign up, then try your hand at those activities the next day at our Wanna Go Wednesday event at the Union. We can't wait!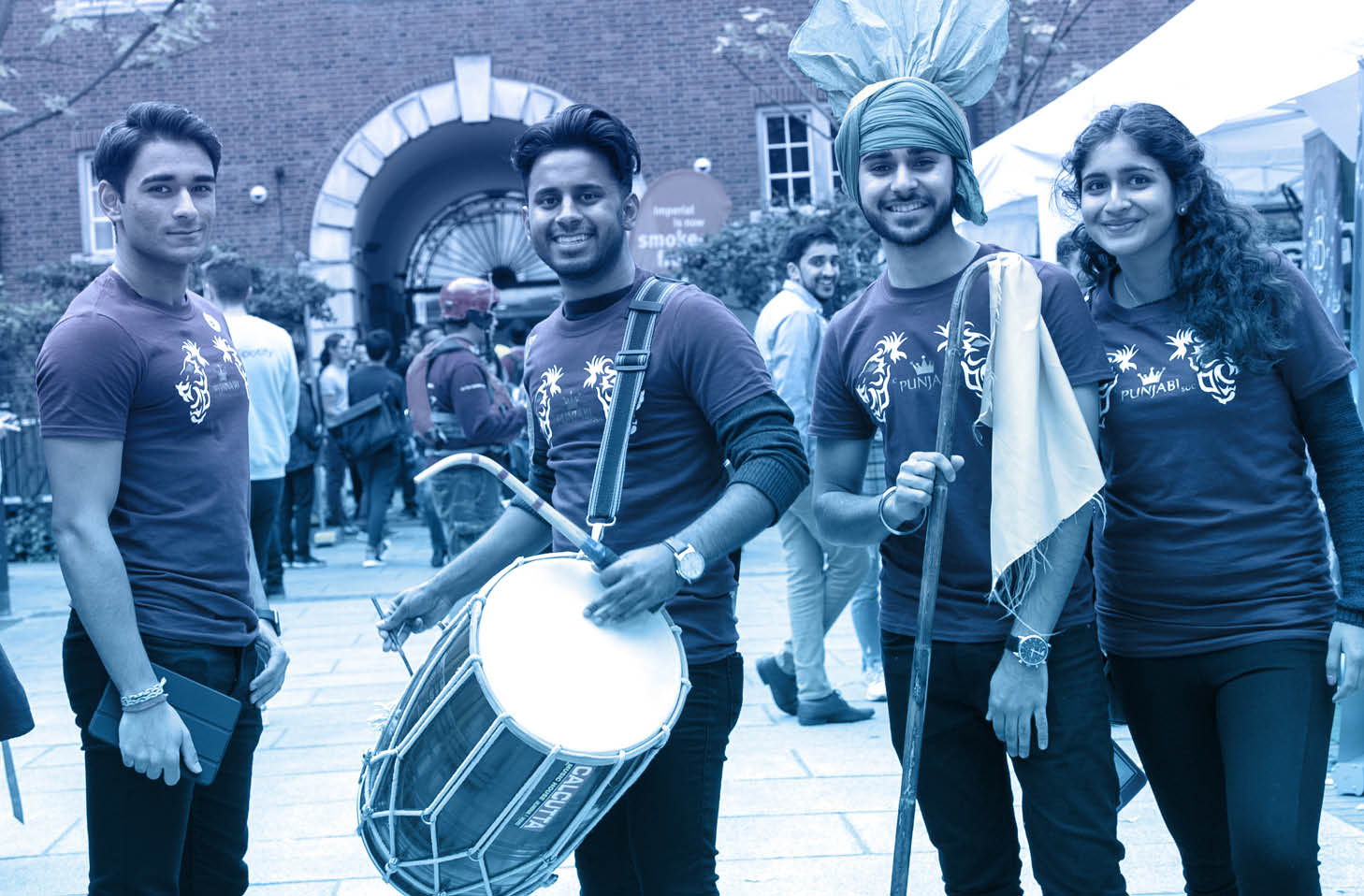 We provide support for you
Studying in the high performing environment that is Imperial comes with challenges and we'll be here to support you throughout.
We've got an Advice Centre that provides professional support through academic & non-academic issues, as well as a Wellbeing Network with elected reps to raise and tackle issues.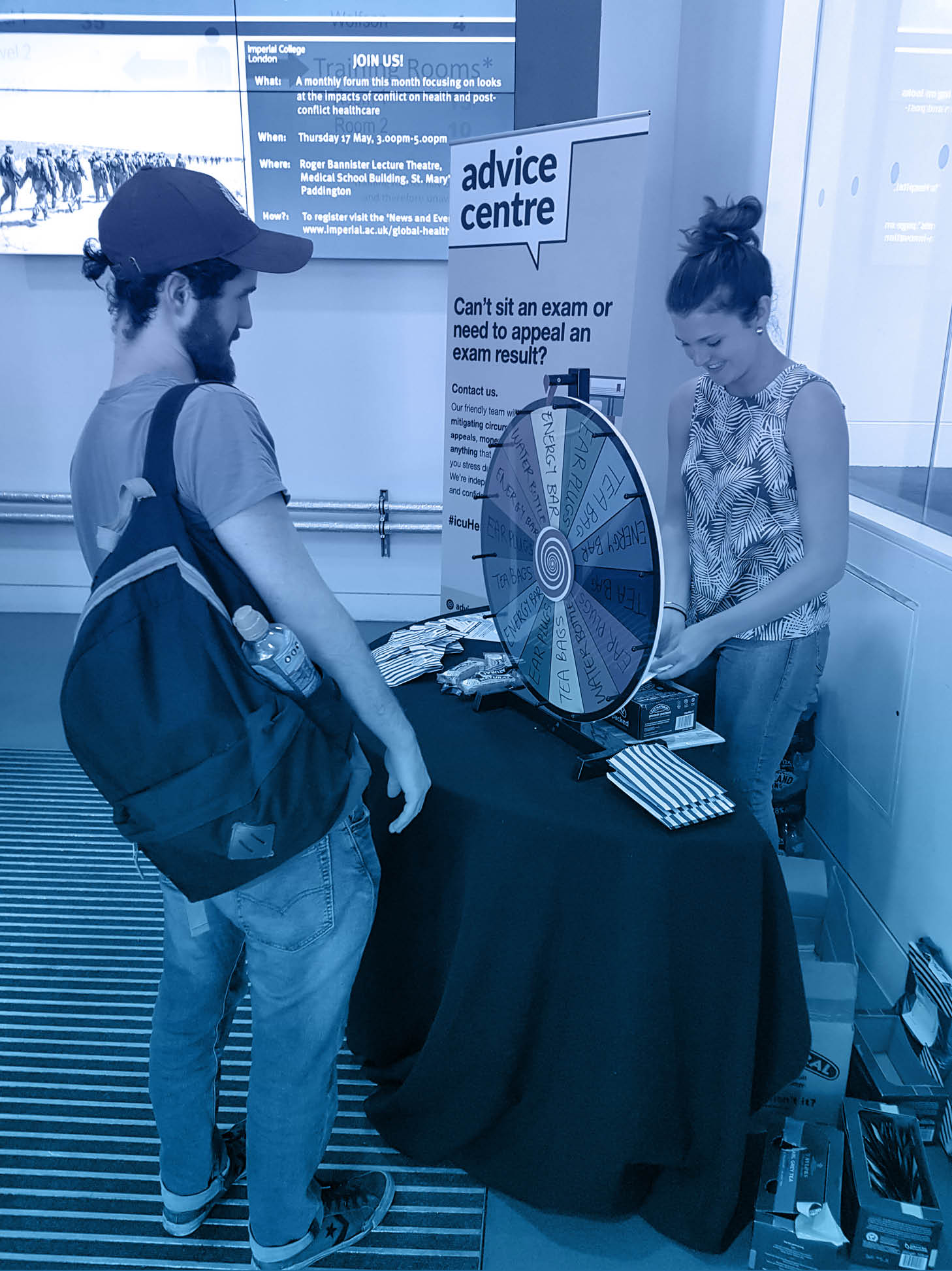 Support for your identity
We know that students from under-represented groups may have unique challenges and we're here to provide support through our Liberation & Community Groups.
If you identify with any community below and would like to join with other students to tackle issues, organise campaigns or just socialise together, join any group/s below. We'll send you emails about events and activities!
We develop you beyond a degree
There's more to your development at Imperial than a good degree - we'll help round you out.
We've got year round programmes, workshops, and online Training Hub where you can learn at your own convenience.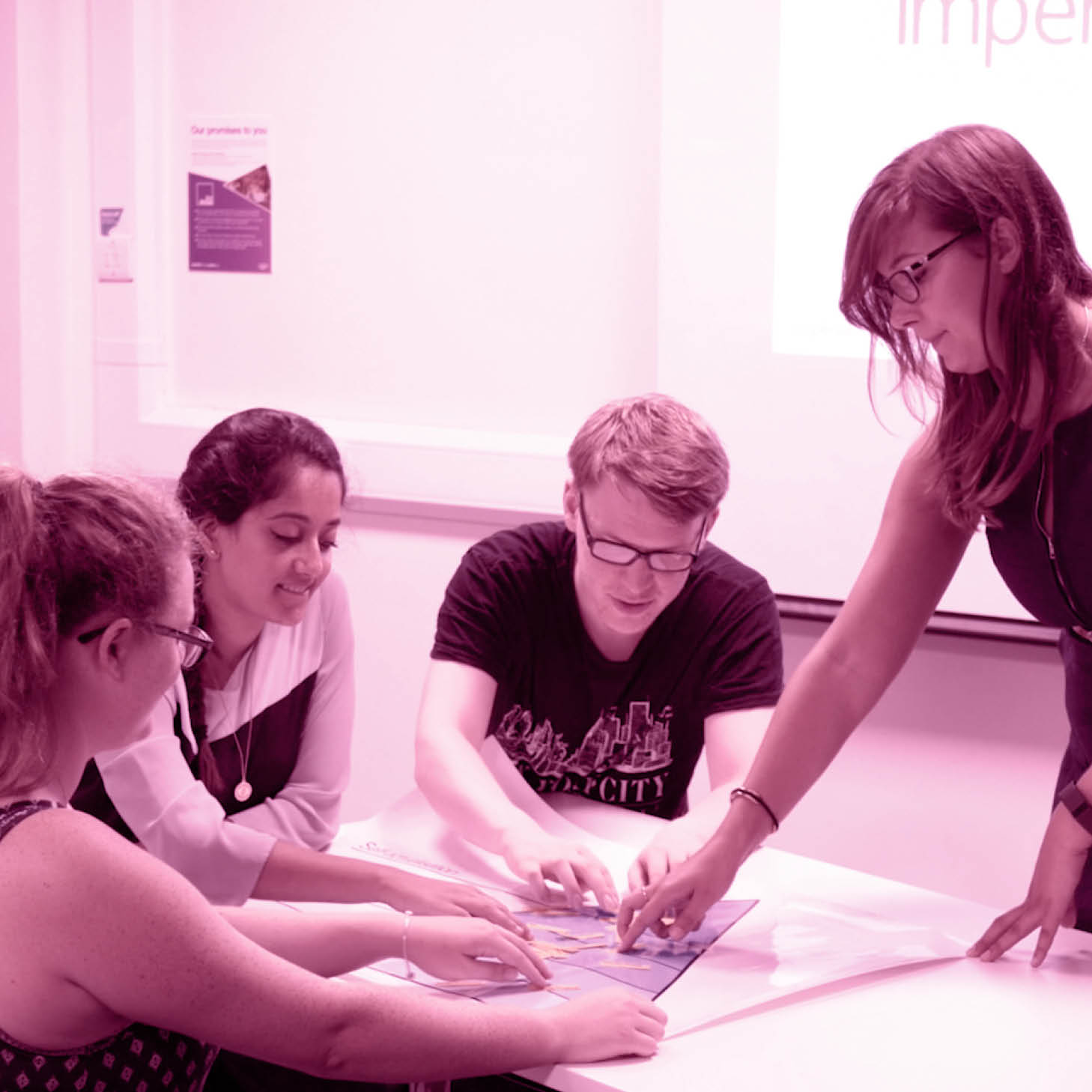 All our programmes are free and designed to help students become well-rounded people who can better articulate their skills to employers!
Student Offers
We actively seek deals and opportunities for Imperial students from select partners and local businesses.
Featured Offer

Need help moving to campus? Services start at just £26!
Check out other offers available to Imperial students.
Bandeoke

Beit Bars | 19:00 - 23:00

Bust out your favourite tunes - it's karaoke with a live band.

Wolf Rocks

h-bar | 19:00 - 01:00

Enjoy this monthly live music night for Postgraduates.

Comedy

Metric | 20:00 - 23:00

Come get a belly full of laughs as the academic journey begins.