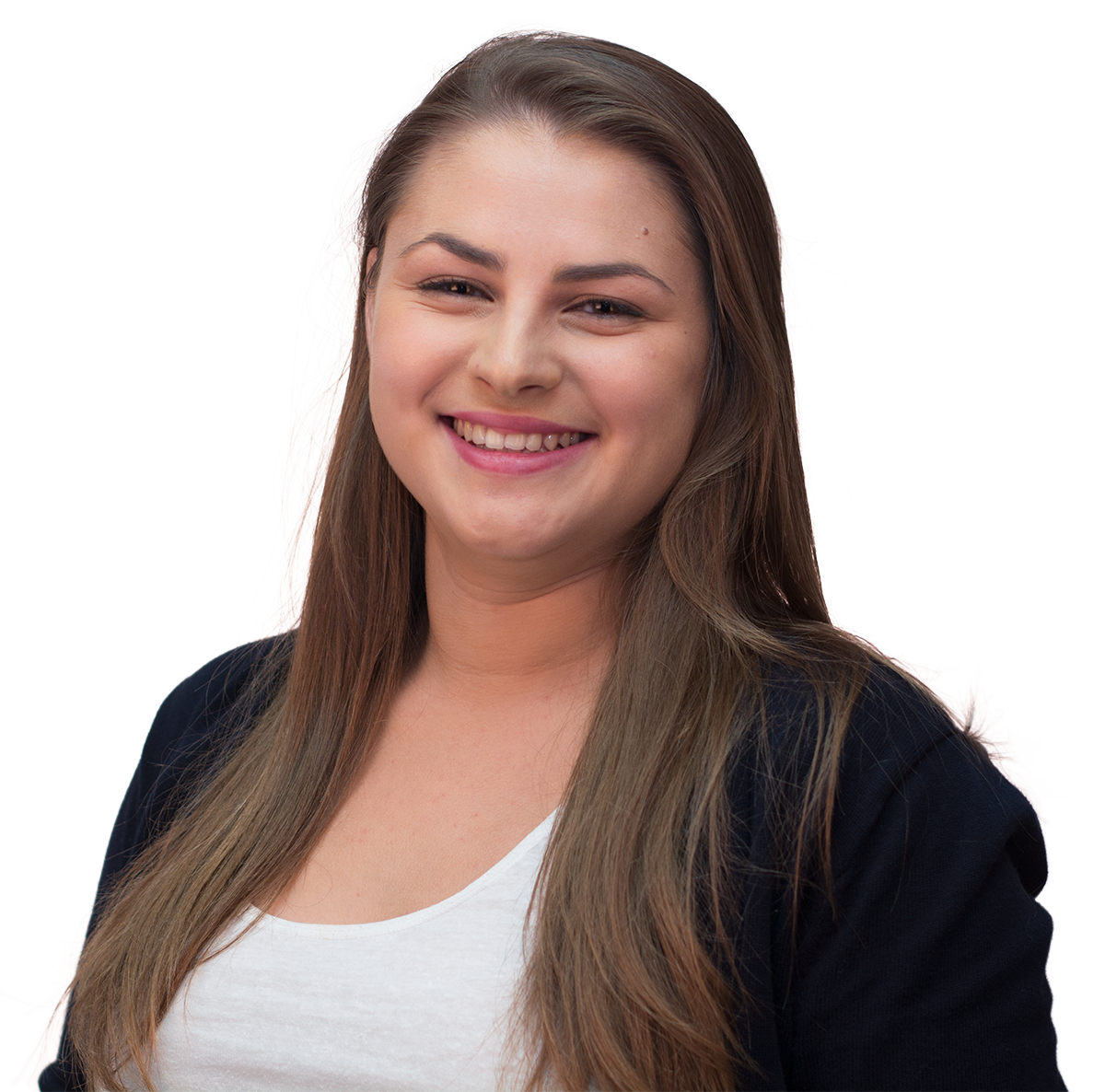 Hey, I'm Claudia! I was elected by YOU to represent all students at Imperial and work towards improving our student experience.
Quick Facts: I'm a Civil Engineering student. I was part of the committee for the City & Guilds College Union (CGCU), a sub-union of Imperial that looks specifically after the engineering student's needs. I love sport and play Hockey and Lacrosse. You can usually find me at my desk in the Union, in 568, or running about on a sport pitch!
With 5 Officer Trustees (OTs) elected, we each champion a different aspect of student experience, helping us cover as many student viewpoints and areas as possible. I'm in charge of Finance & Services – this mainly includes helping clubs, societies and projects (CSPs) manage their finances and plan events, looking after the Union finances, and working with the Union Commercial Services and College Campus Services to make improvements that benefit students. As well as the day-to day affairs, I focus on longer term projects, delivering my manifesto points and picking up projects I identify throughout the year as important to the student body.
This page contains info on:
I shall be updating this page as often as I can, keeping you in the know about what is going on!
Keep up-to-date with what I'm doing for YOU!
This year one of our joint OT goals is communication! We want to keep you updated with what work we are doing to make your uni experiences easier and more enjoyable. We know no single stream of communication works for everyone, so we're trying to get our messages out in as many formats as possible (some may question are we bonkers for trying to keep all these streams going haha)!
To find out more about what I'm up to, as well as more about what my actual role involves:
Or, you can read my Felix articles and interviews: Newspaper profits redirected, Meat Free Mondays Trial, Felix interview all the OTs, Will Mondays forever be meatless?
Or, read my Union news articles: Make the Summer Ball Yours!, Be Part of the Union Shop Makeover!, Competition Time: Free Summer Ball Tickets!
Or, read my Union Council reports, detailing the progress of all the projects I'm working on: 26th Oct 18, 13th Nov 18, 11th Dec 18, 22nd Jan 19, 12 Feb 19, 12 March 19, 14 May 19.
Or, follow my campaigns: Stop Funding Hate, Meat Free Monday, Greening Imperial Week.
Have questions? Need help? Want to tell me your thoughts on our services? Get in touch! Find me in person (Union Office, Level 2 of Beit Quad), by phone (020 7594 8060), or by email. I cannot guarantee I'll always be available at short notice however, but our reception desk can always help you arrange a time to see me or pass on any missed calls.
It's a full-time job, so what do I actually do?
It's a busy job; a combination of reactive work dealing with club problems, student-wide issues raised, and College announcements, and proactive work focusing on projects to improve student experience, as well as making it more inclusive. While technically only a 9am-5pm job, you'll often find all the OTs working over-time, ensuring projects are completed for you to our best possible ability, rather than just the quality a 9-5 job would allow, as well as sorting out club issues that pop up at all hours of the day!
Working with students, volunteers, College staff and Union staff over the year, I have many goals and projects, derived from my manifesto as well as student issues I've noticed since starting the role. These are my main projects each term, however there will be extra ones I've picked up as I go, which are detailed in the next section.
Autumn '18: ← click to find out more details!

Spring '19: ← click to find out more details!

Summer '19: ← click to find out more details!

On top of all these projects, there's also the day-to-day work I do:
Working with College Campus Services to make general improvements around College for you
Writing reports, papers and communication pieces for meetings and the general student body
Overseeing CSP finance: meeting with clubs over event budgets, risk assessments, etc
Approving your eActivities transactions and processing refunds
Approving Union bank payments
Signing contracts (mainly your CSP sponsorship agreements)
And of course…responding to your emails!
Projects and Progress: the details
Autumn '18:
Spring '19:
Projects VS My Manifesto
While I was elected to carry out my manifesto points, not all of them end up being plausible due to ideas/resources/finances, or other projects that are more important or impact more people take precedent. My projects listed above are my main focus this year, now I understand the role and my capabilities better. However, I don't want to completely forget about my manifesto points, so here are my updates so far:
Done?
My Manifesto promises
Progress
Put students at the heart of decisions, making students the decision makers of events and big changes

Expanded to also include more student consultation.

Breakfast - I served behind the bar every day for the first 2 weeks of the launch, collecting verbal feedback from everyone I served. Additonally, people emailed in, as well as filled out feedback forms. All this feedback will be used to review breakfast and sculpt a better offering more tailored to our student demands.

Meat Free Monday - a campaign stemmed from many different groups of students views and intitatives, with the Union and College helping them achieve their aim to launch this campaign and raise awareness on the environmental impact of meat consumption.

Summer ball/Spring Carnival/Summer Carnvial - planning is just begining, however I wish to get students involved in polls and focus groups, helping make as many decisions as possible. There will only be a limited number of options to pick from, as we have to also consider what is logistically and financially plausible.

Infographic on how the Union income is spent on students
Spring term project - Expanded to cover all income and expenditure of the Union, and explain the surplus.
Bring back bendy straws
Reduce queues in Library Cafe and College Cafe
College are revamping their outlets which has lead them trialling an express queue in library cafe.
Bring back SCR breakfast, or start it at the Union
College shut breakfast in the Senior Common Room (SCR) due to it no longer being profitable, hence restarting it so soon after closure was not an option. Instead, breakfast was introduced in the Union (see Autumn Term Breakfast project).
Introduce an online ordering system for food

Have spoken to OrbisTech, the suppliers of the till software the Union uses, as well as talking to our systems team, an app would only be possible if I learn to code and make the app myself as OrbisTech currently doesn't have an ordering app, and our systems team are currently overloaded with projects and would only be able to code this in a few years time. OrbisTech are also unsure if they're software could be linked to an app successfully to take orders and also be able to send them to the kitchen.

[Note: I do not know how to code, so I may not have used the right technically language explaining this, but the gist is there.]

Focus on Union food quality and deals
Expanded to Union and College food offerings.
Transport to Harlington on Mondays and Wednesdays
With the same manifesto point as the Deputy President (Clubs & Socs) [DPCS], we agreed that DPCS would work on this, as he has more knowledge in the area. A coach system was successfully trialled in Autumn term, however has not happened yet in Spring term yet, due to the bus company going bust and the other companies not being anywhere as cheap!
Ensure students get home safe by introducing an end-of night Union minibus drop-off system
With so many projects being picked up with College and the Union during Spring Term, I have not been able to fit all projects into my schedule, and this one had not developed enough to be carried on.
Improve minibus upkeep
Currently talking with the Activities team and DPCS about our Minibus Policy and our fine system.
Negotiate with College to make more departmental spaces available to CSPs
Discussing with DPCS, this seemed more appropriate for him to deliver.
Lunchtime drop-in sessions for CSPs
It was realised that CSPs shouldn't be coming directly to DPCS and DPFS with problems, but should first see their management group chairs/treasurers. If there is still a query, then the quickest way to get in contact, was to email DPCS/DPFS and pick a time that suited them during the day. This made the demand for lunchtime sessions decrease greatly. Combined with College meeting schedules being out of my control, it was hard to organise being in every lunchtime, however I usually can still be found working at my desk at lunch if needed.
Useful, quality training, delivered at the right times for CSPs
Discussing with DPCS, this seemed more appropriate for him to deliver, especially as he was revamping annual budgeting this year and had created his own new set of training.
Make the Union less dependent on student spending by increasing external income
Beginning to look into, as something to be built into the future Union budgets and Business Plan.
Develop an online shop to sell global alumni/prospective students
The Union online shop already ship products to a global community. However, this is not advertised well, and the website cannot always cope with purchases. A new version of the Union Online Shop is currently being built. This will allow for the ability to apply discounts or voucher codes, improve speed of service, reduce the number of occurances the website crashes during high demand periods, and also increase the modern look! Hopefully, this will increase our product demand amongst alumni and prospective families, increasing our external income!
Advertise facilities to the public during the holidays
Currently looking to see if this is possible, as licensing argeements may restrict who we drive into our bars during the holidays.
Generate income from eActivities by licensing it to other Unions
Our systems team is still building the new eActivities and Online Shop. However, keeping it modular so it could be licensed out to other services, not necessarily just Unions, is being kept in mind during the build.
Last Updated: 10/05/2019