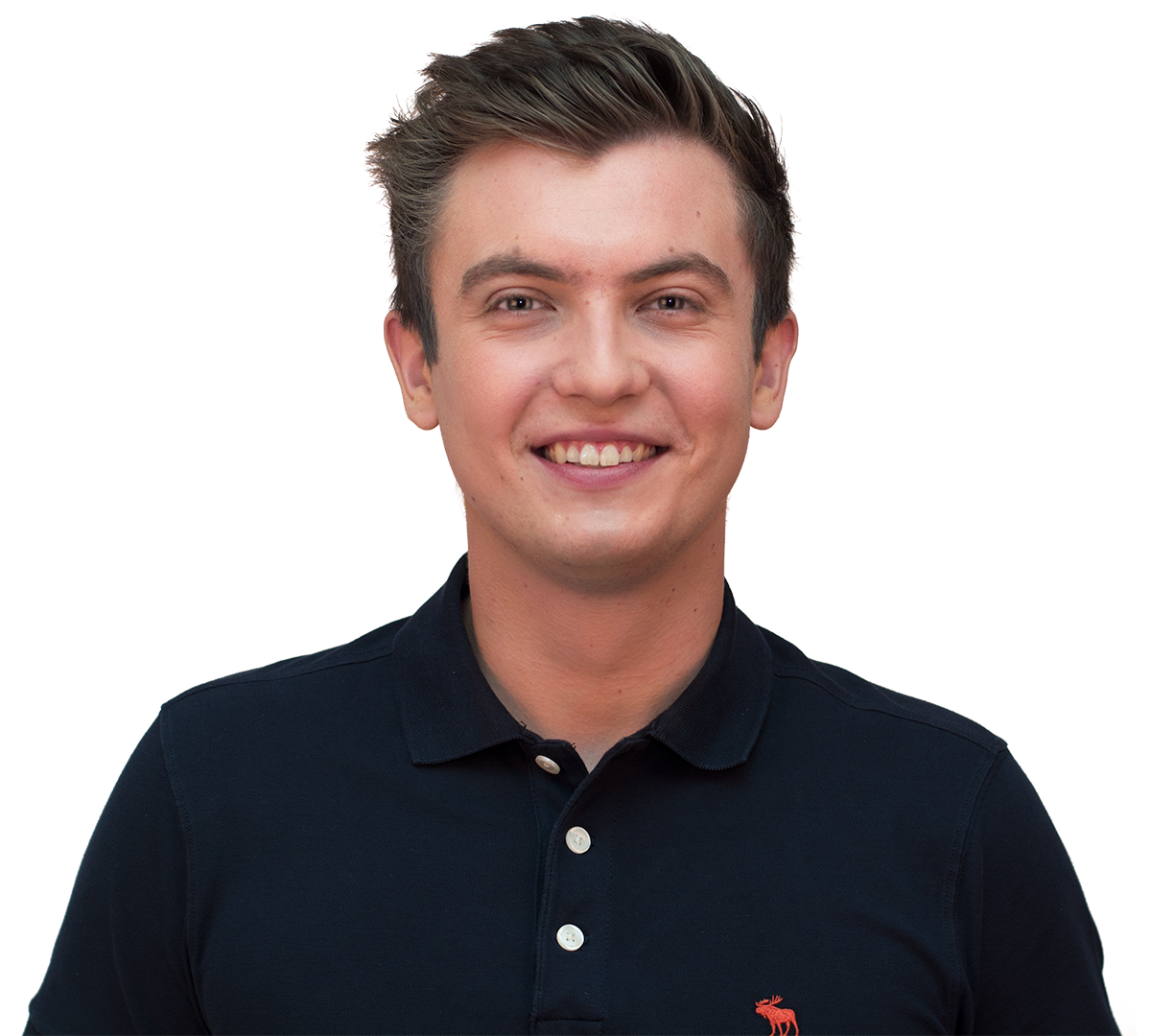 Hey, I'm James and I'm the Deputy President (Clubs & Societies). My role involves supporting our elected Club, Society and Project volunteers, and assisting their club needs. I take the views and ideas of our volunteers and use them to lobby college to make positive change for the student body within the life of clubs and societies.
I've been involved with the union since first year through the snowsports club, being a member (even now) and president for two years. Last year I was chair of the Sports Sector and have sat on a number of college boards and groups to try and improve the sport experience on campus. This is what got me interested in the role, and what I'm going to try to develop this year the most through my manifesto aims.
I also work with the ever fabulous Activities team within the Union, who both keep our club and societies day to day lives ticking over with ease and develop our offering so that we can facilitate more and more each year. Did you know we have the most clubs and societies out of any university in the country?!
Get in touch
Feel free to email me at any point, and we can try to book a meeting in. For club officers, I'll have weekly drop in sessions that will be made available to you to openly book. I'll also be hosting regular town hall meetings that will be advertised in the what's on calendar so that you can see what we've been working on in the Union.
Every Officer Trustee sets several goals at the start of each year – goals they will work towards individually, and ones they will work on achieving collectively. It is worth remembering that alongside our main priorities, we also keep our relevant areas running day to day, and have a number of smaller projects on the go at any one time. We're always working to try and improve your student experience!
Here are my main priorities for the year:
Progress I've made:
September

A full project proposal exists for it to happen, and I am currently trying to secure funding, working collaboratively with Sport Imperial to ensure that this happens. The new refurbishment has been a huge improvement on the quality and type of equipment we have, and has highlighted that we need more space.
Status:
Progress being made, reliant on funding application.
Progress I've made:
September

I've been working with student volunteers, Sport Imperial and Sports Board to come up with a framework for the release of a dedicated sports hub, a one stop shop which sports clubs can go to for all their needs within sport. Students will sit at the top of this to ensure the best interests of the student body are always at the forefront of every decision that is made. Good progess is being made, and hopefully it will be rolled out soon!
Status:
Good progress, still a long way to go!
Progress I've made:
September

So far I have started with one of the biggest burdens to our clubs, annual budgeting. The plan is to redo this process from the ground up, with a new, easier to use system, and a much more transparent method of grant allocation. The process needs to sped up to make volunteers lives easier and more importantly, make the grant allocation process fairer to our clubs. I have not yet started on getting more bookable space, but hope to soon.
Status:
Started on improving processes, but this will be a year-long project.
Progress I've made:
September

I've been meeting with a few Imperial tech startups to see if we can create a "one stop" portal that automatically directs students to the relevant person or area of the website they need to get to for help. Whilst information is currently available, it is not in an accessible format and we want to aim to improve that.
Status:
Research has begun, progress is minimal currently
Progress I've made:
September

For local scale, I have setup fortnightly town halls, where I will be bringing information about the work I have been doing and allow for any and all feedback that you may have, so that I'm keeping the students voice at the forefront of my mind. However, for long term consultation I'm working with the team behind the Student Experience Survey and other OTs (Rob and Alex) to make it easier for us to identify the actions that need to be taken and lobby college for change around them.
Status:
Good progress, early days.