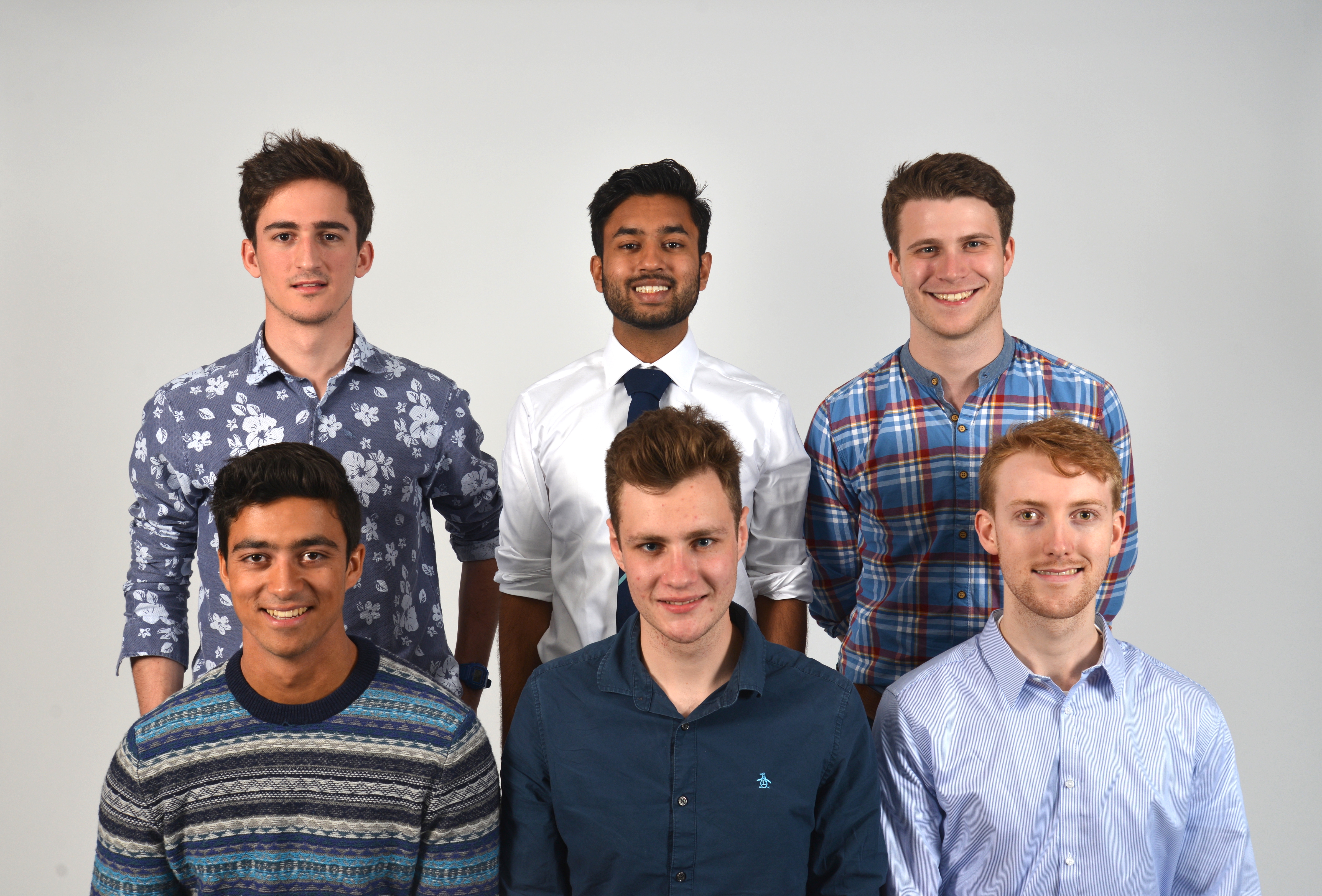 Engineering innovative aerial solutions to provide healthcare to remote communities

The team behind IRIS Drone Technologies developed their enterprise after starting it as a project for the entrepreneurship module at the Business School. They're developing drone technology with the aim to provide safe and reliable transport options for medical samples in countries with poor travel infrastructure.
We caught up with co-founders Tristan and Debesh to find out a little more about their experience starting a business at university.
What challenges have you faced and how did you overcome them?
Hearing about competitors in the same field, or who are further along than you, is a really big mental challenge. We concentrated on building resilience, realising that competitors are a good thing. This means that your idea works and there is a market out there for it, one that others are trying to tap into! You can learn from your competitors by seeing what they are doing currently, what they're not doing, and how you can be different. Another challenge is maintaining a team. Some people are always going to be more involved than others. We've built a pretty strong team and everyone who is with us now is invested in the project. We know each other's strengths, we're happy to ask for advice and aren't afraid of conflict. Conflict can help to consider issues in more detail.
 What has been your biggest success / highlight? 
Securing a trial of our product. It showed us that people are taking us seriously. We also had the opportunity to pitch at the Google Campus, and got a really good response. This validated our idea and showed us we had something good!
How has the Union's funding made an impact on your project?
We used the Union funding on designing and launching a website, creating email addresses and printing business cards. This really helped us to get in touch with and maintain contact with people, and develop a web presence.
What advice would you give to a student looking to get involved in student enterprise whilst at university?
Talk to people! You'll get the chance to verify what you're doing, see if there's a need or benefit for your products, ask for advice and network. Ultimately this will lead to you making a meaningful product that people actually want to use. 
Take the plunge! See if it works, if not you'll always learn something. 
What are your plans for the future?
We want to work on this full time when we graduate. We'll keep working to find more contacts based in African countries (where we envision our product being used), and to visit Africa to really understand the situation first hand. By this time next year we want to be working with our first customer.