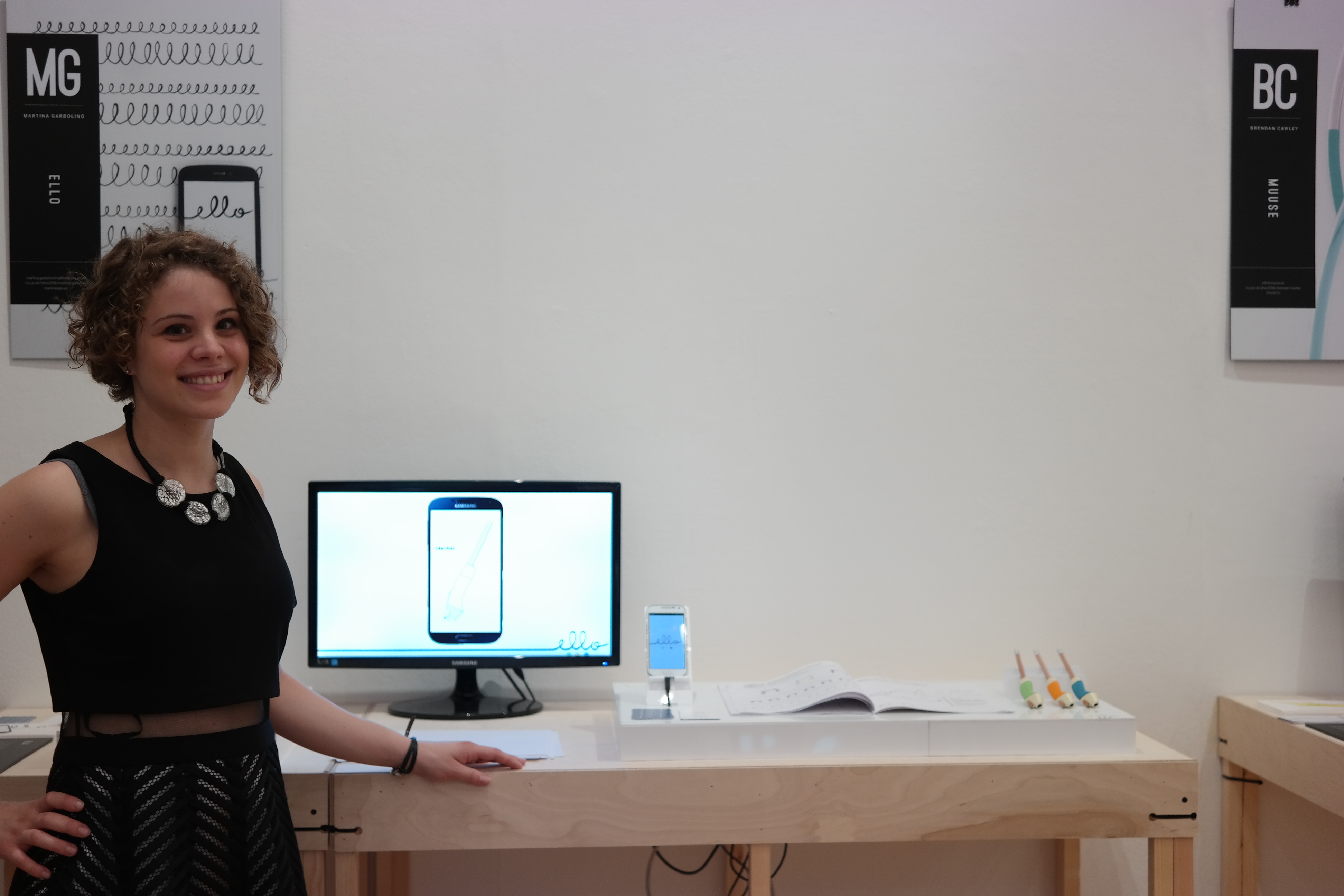 Martina developed her enterprise ELLO during her studies at Imperial College London, graduating from her MA & MSc in Innovation Design engineering in 2016. Martina recognised a need in the world to support children's literacy across the globe, specifically for children outside of mainstream education. ELLO combines digital and analogue platforms to support children develop fine motor skills and aids handwriting. Martina was a recipient of the social enterprise seed funding award, and a finalist of the Althea-Imperial programme.
How did you identify the need you addressed through your enterprise?
There are 72 million children around the world who do not have access to regular schooling, and twice that number who are illiterate or struggle with their literacy. With the growth of Massive Online Open Course (MOOCs), the increased accessibility to smart phones and the learning process moving towards the digital world, distance online learning is a growing market with the potential to reach large audiences and improve education. For children who live in areas where the educational system is not working well, or is non-existent, this shift online will open up new opportunities. 
I identified that distance learning is a way to approach activities that require practical learning, like hand-writing, which is fundamental for the physical formation of the brain, developing fine motor skills, hand-eye coordination and creativity.
In your opinion, why are Imperial students best placed to tackle global problems?
Imperial College is an intense environment with extremely smart and talented students from a global community. This creates a very rich environment with a constant outlook on global life. Students have open minds and will to make the world a better place, as demonstrated by the many start-ups and projects that you find around college.
What is your experience of building your enterprise alongside your studies?
In my case, my studies consisted in my enterprising ideas. The course I did was a double master (Ma & MSc) in Innovation Design Engineering, a joint course between Imperial College and the Royal College of Art. What we do is develop ideas and work to develop a proof of concept. What I had to do alongside that was the business work (benchmarking, consumer traction, value proposition, revenue model, business plan…), but it wasn't too hard and it certainly made the project more real.
What are your plans for your future?
 For the immediate future, my plan is to find a job in a design studio to learn more about the profession. Alongside this I will keep the contacts I have made so far to develop my ideas. For example regarding my project ELLO, after my degree show I was contacted by someone from a kick-starter and so I will work with her to prepare and launch a campaign.
 How has working on your enterprise enhanced your experience at Imperial? What will you take away from the enterprise? 
 It made it better and richer. I had the chance of meeting a lot more people and learn much more about the opportunities of the world and what to do to realise an idea.