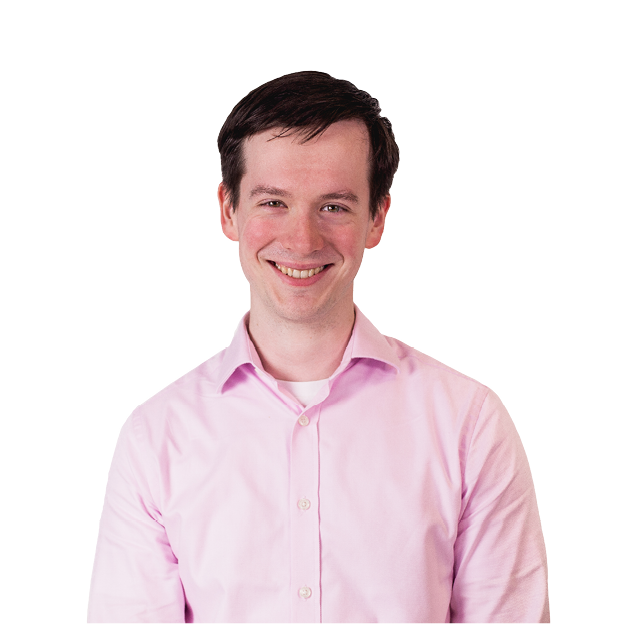 Hello! I'm Lloyd – President of Imperial College Union.
I've been involved in the Union for a long time. Through my four years of Undergraduate study and further four years of PhD study, I've held a number of roles in the Union. I've been a student rep and a club committee member, and I've held roles with oversight over the whole breadth of the Union's activities.
This is an exciting time for the Union. We are undergoing a major process of transformation that should leave us a more sustainable, and more effective organisation that better supports our members. I ran for the role of Union President because I believe that my experience makes me the right person to guide the Union as we emerge from the pandemic, and look to tackle our longstanding challenges, as well as some exciting opportunities.
I've set out my goals for this year below. I consider working towards these goals to be essential in delivering the Union's new Back to Basics strategy, which you can ready about here.
Beyond these goals, as President, I'm ultimately responsible for the Union's activities, and our governance (how we're run as an organisation). I spend a lot of time attending meetings to advocate for students, writing updates on my progress, and talking directly to students and staff alike.
Ultimately, the Union is here to make a positive impact on the experiences and outcomes of all Imperial College students from all backgrounds. Together, we can make this a reality.
Get in touch
We want to talk to you directly, through Instagram, our blog posts, and our student newspaper, Felix.
My goals
Stronger Communities:
As we emerge from the pandemic, we recognise that many students have had few opportunities to develop social networks and integrate into the student community at Imperial. We must do all we can do rebuild these communities, both directly and through clubs and societies.
Establish a new funding pot to support community-building projects/events
Create student entertainments committee so that Union-run events better cater to students
Support clubs/societies to build networks and friendships among students - e.g. through departmental events and intramural sports leagues
Efficient Support for Union Volunteers:
Students volunteering their time to support the Union's activities should not be frustrated by inadequate training or slow response times. To this end, we must
Offer more specific, earlier training for our volunteers (reps, club committees)
Automate the sponsorship contract approval process
Track email/request response times (e.g. with a ticketing system) to make sure you get faster responses
Working for All Students:
The Union has always struggled to support all types of students equally. In particular, we have some way to go in better accommodating Postgraduate students, students not based at South Kensington, and international students. I will work to
Expand the Advice Centre - hiring advisors knowledgeable about Postgraduate and Medical degrees
Increase Union presence as White City campus grows
Lobby for increased financial support for non-Home students
A Fair Deal for Students:
Imperial College often seems to be more fixated on cost-saving than on enhancing the experience of its students. Through our lobbying efforts, I will ensure that we
Fight for fair assessment that accounts for this year's setbacks
Oppose overcharging for rent, campus food, and other services