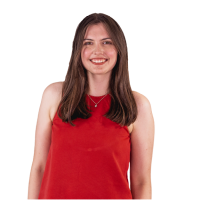 Hi, I'm India and I'm your Deputy President (Clubs and Societies) for this year.  
It's my job to support all the amazing activities that our over 380 Clubs, Societies and Project run. The union is here to enhance your student experiences and CSP activity is a big part of that.  
Throughout the year, I'll be working with student volunteers and club members to ensure we enable as much CSP activity as possible.  I'll be updating you all on progress throughout the year through social media and blogs on here – keep an eye out! 
Get in touch
My goals
Here are my main priorities for the year:
Covid recovery – Ensuring our student groups get back up and running 
Assess and improve CSP spaces and their management 
Find improved methods of communicating with members 
Improve training and its resources