Freddie Barker
Undergraduate Departmental Representative (Mathematics)
Freddie is currently studying for a BSc Mathematics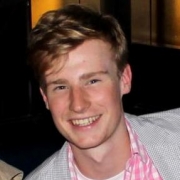 My name is Freddie Barker, and I am an undergraduate representative for the Mathematics Department. Being an academic representative has been a challenging and unique experience. I have been involved in tons of different things, varying from simple decisions (such as picking the type of doughnuts provided at departmental events), to complex debates about the future aims of the department.
By successfully lobbying the students, we've managed to achieve higher feedback rates compared to last year, and by gathering and presenting students' opinions I've helped influence the department's decision to refurbish our main lecture theatre over the summer. I've also dealt with numerous smaller issues, such as problems with individual lecturers and their courses, and next week I'll be putting forward suggestions regarding the improvement of problems classes.
"I have been involved in...simple decisions...to complex debates about the future aims of the department."
I've got to know many students and staff in my department better through the work I do, and it is really satisfying to know I've left a real mark on the department. The role also means I've also been involved with the Union, giving me a vote on wider college education issues. Free tickets to various events and balls makes for a nice reward too!
To conclude, I would strongly encourage anyone and everyone to get involved with student representation. You can really make a difference to the quality of your fellow students' experiences, and there are many perks along the way. For the more pragmatic among you, employers lap this stuff up too...!
Anju George
Academic Affairs Officer (ICSMSU)
Anju is currently studying for her MBBS/BSc Medicine undergraduate degree.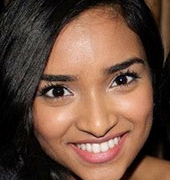 Being a Year rep has been one of my most rewarding experiences at university. I have gotten to know so many more of my peers through this, many of whom I would not have known otherwise. As much as being a year rep may be seen as a leadership role, team-working with my fellow reps is motivating, when you are have common goals and so much enthusiasm!
"Sitting on board meetings with esteemed members of Imperial's Faculty is very exciting." 
Sitting on board meetings with esteemed members of Imperial's Faculty is very exciting especially when your opinions and concerns are being treated as equal to the Faculty's opinions. A little bit of effort goes a long way in making the course fit everyone's needs and expectations more and more every year. I would thoroughly recommend taking advantage of this great opportunity!
William Brown
Undergraduate Departmental Representative (Chemical Engineering)
Will is currently doing a MEng in Chemical Engineering. This is his fourth consecutive year as an academic representative.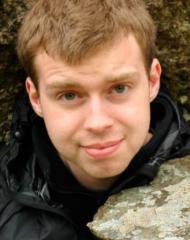 I was the Year Representative for First & Second Year and this year was the Department Representative, a role I will continue next year. Being a Rep takes time and effort but I've found it really rewarding and learned so much.
I first got involved in the representation system after failing my first year. When I came back to re-sit, I wanted to get more involved in the Department and also to try to make sure that the new First Years didn't make the same mistakes I did. So, I ran to be my year's Representative. My first year as a Rep was a big learning curve. I learned how to gauge the opinion of the year as a whole and to organise my time effectively. As a Year Rep you need to stay in touch with the Dep Reps, your Year Chairman and all of your year. You also need to attend the monthly staff-student or Year Rep meetings. It's a great way of getting to know everyone in First Year as well!
"Running a team of 14 reps requires a lot of management skills."
After being re-elected for Second Year I worked a bit more closely with the Department Reps and took on some more responsibility. When our year had big problems with a new laboratory course, I designed a questionnaire to gain quantitative feedback, carried out all the analysis and presented a report of my analysis to the Director of Undergraduate Studies. I discussed the problems with other senior staff and helped to improve the scheme with positive results this year.
With a good reputation from work as a Year Rep, I decided to step up and run for Department Representative. I've since completed a year as Dep Rep and been re-elected for next year. It's been tough at times but always thoroughly enjoyable. Running a team of 14 reps requires a lot of management skills and you have to keep up morale to get the best for students. Writing agendas, minutes and chairing meetings teaches you a lot of good skills for professional life. I've also had to work closely with senior staff and learn how to be very diplomatic – sometimes members of staff don't take well to criticism!
I'm pleased to see a lot of positive changes in the Department since I've been a Rep and I'm proud to have been a part of making it all happen. There's always more to do though and I look forward to representing the Chemical Engineering Department again next year.
Natalie Kempston
Academic and Welfare Officer (Medicine) for the Graduate's Students Association.
Natalie is currently studying for an MSc in Public Health having obtained her BSc in Biomedical Science from Imperial last year. As well as being an Academic and Welfare Officer for Postgraduate students, she was both a Year Representative and an Academic Affairs Officer as an undergraduate.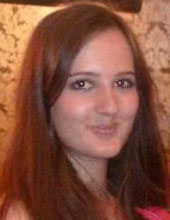 During my time here I've been involved in the representation system in a number of ways. I highly recommend getting involved with representation in some way, whether it's a year rep, departmental rep, AAO… In one of these positions you can change courses and improve education for the better, which lets you be in charge of your own learning experience as well as enhancing the experiences of many others. It's amazing to see how many problems the faculty are unaware of, and once they are aware that these are causing students problems, they do their best to fix them.
If you really want to be involved in change then PG representation is the place to focus, as there are many communication problems that need to be sorted out. One of my proudest achievements is getting the course leaders to design a new humanities programme especially for Biomedical Science students that is integrated into the timetable, so running across London at lunchtime is no longer necessary. I've scratched the surface during the past 6 months, but hope to get further with this so watch this space!
"Being part of the ICSM Students' Union was definitely the most fun I've had at Imperial."
Last year I was elected as an Academic Affairs Officer (AAO) for ICSMSU, the students' union for undergrads in the faculty of medicine. As an AAO you are a member of Union Council, and this means that as well as being in the loop of everything that's going on at Imperial, you also get a voice and a vote on important Union decisions. You also get to know all the people in charge of various faculties, so free tickets to events are a definite perk! You also get to sit on meetings with all the members of staff involved in the organisation and running of the course, and get to know some useful future contacts through this.
Being part of the ICSM Students' Union was definitely the most fun I've had at Imperial. We were the first people from older years to meet the new Fresher's, to help them out and tell them all they need to know, and I got to attend Freshers' Fortnight again!