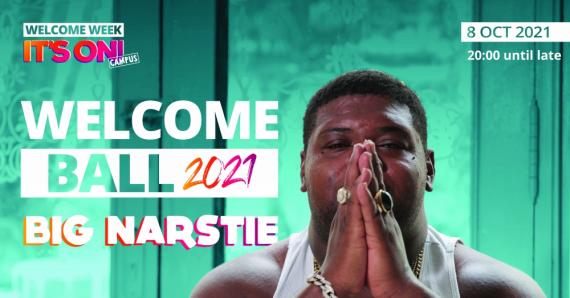 Time to get excited for the biggest event of Welcome Week… Imperial College Union's Welcome Ball! Turn your speakers up, cause right now we're goin' in… Big Narstie himself is our incredible headliner for this year's all-night event! From 8pm till late we'll make sure you're having the time of your life with live music and DJs providing the tunes! We'll also be offering all students a glass of prosecco upon arrival (fancy!), drinks vouchers, unlimited curly fries (it wouldn't be a 568 party without them), and ice cream. If that's not enough to get you excited, there'll even be a photobooth and festival face paint to help us get in that Friday night mood! It's going to be a night to remember – we can't wait to see you there!
Seller Information
This product is sold by the Imperial College Union commercial team or other staff team. For any enquiries relating to this product please contact Union Reception
Conditions apply
One or more conditions apply to this product or the selected option - you can only purchase this item if you meet all the conditions. Please ensure you are logged in to allow us to check.
Condition not checked, please log in:
Requires a membership of the Union.
Condition not checked, please log in:
Maximum 1 purchase.