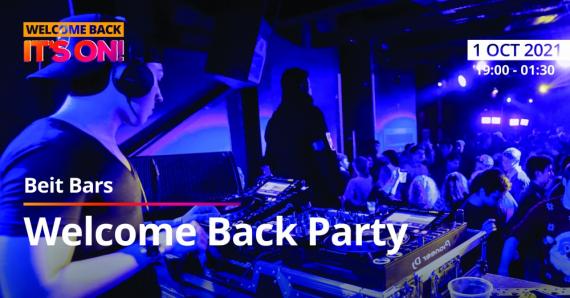 This year's Welcome Back party promises to be bigger than ever 🎉 🎉 🎉 – we want to make sure it makes up for all the parties we couldn't throw last year! We cannot WAIT to see all of your faces again 🥰 Special guest DJ to be announced very soon!! When you arrive you'll be treated to a free welcome drink 🍹 and we'll also be providing drinks vouchers for you to cash in throughout the evening 🥳 and what an evening it's going to be!
Seller Information
This product is sold by the Imperial College Union commercial team or other staff team. For any enquiries relating to this product please contact Union Reception
Conditions apply
One or more conditions apply to this product or the selected option - you can only purchase this item if you meet all the conditions. Please ensure you are logged in to allow us to check.
Condition not checked, please log in:
Requires a membership of the Union.
Condition not checked, please log in:
Maximum 1 purchase.