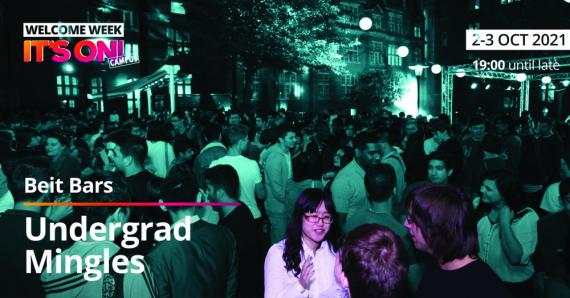 Undergrad Mingle (Sunday)
Across the first weekend of term Imperial College Union are throwing a massive welcome bash for all our new students. Get to know your mates from your halls of residence and meet some new people at our Undergrad Mingles events! You'll get drinks vouchers on arrival, and there'll be all the fun of the fair with candy floss machines and fun fair games all over campus. You can even capture some new memories in our photobooth. We can't wait to see you there!
Seller Information
This product is sold by the Imperial College Union commercial team or other staff team. For any enquiries relating to this product please contact Union Reception
Conditions apply
One or more conditions apply to this product or the selected option - you can only purchase this item if you meet all the conditions. Please ensure you are logged in to allow us to check.
Condition not checked, please log in:
Requires a membership of the Union.
Condition not checked, please log in:
Maximum 1 purchase.