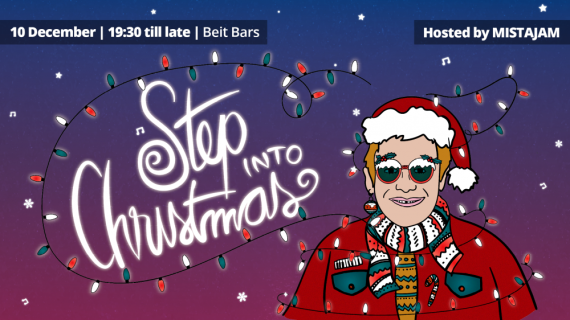 🎄STEP INTO CHRISTMAS with Imperial College Union!🎄 Here's a bit of music trivia for you… when Elton John wrote the 70s smash-hit Step Into Christmas, he had actually been inspired by a night out at Imperial College Union (this may or may not be true… 👀🤩🤣) Come on down to our bars on Friday 10 December to join us and the legendary Mistajam for a festive extravaganza, where we'll be decking the halls with the most fabulous Christmas decorations we can find (from the Lidl middle isle🤣). It's sure to be a party that even Sir Elton John himself would approve of 🎅 Included in your ticket will be 1 drinks voucher plus the return of our unlimited curly fries!! There may or may not be some other festive surprises ....
Seller Information
This product is sold by the Imperial College Union commercial team or other staff team. For any enquiries relating to this product please contact Union Reception
Conditions apply
One or more conditions apply to this product or the selected option - you can only purchase this item if you meet all the conditions. Please ensure you are logged in to allow us to check.
Condition not checked, please log in:
Requires a membership of the Union.
Condition not checked, please log in:
Maximum 1 purchase.