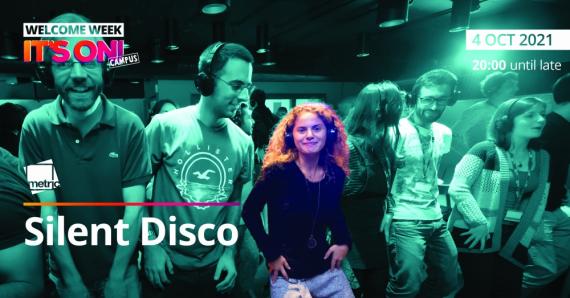 On the 4th October we'll be throwing everyone a proper party with our annual Welcome Week silent disco! We'll have two different DJs on the decks – so you can swap between the channels if one choice isn't your tickling your fancy. Plus, if you enjoy picking and mixing your music, then you might also love our pick and mix sweet cart – all the sugar you need to dance the night away will be available to snack on. The disco will be taking place in Metric, so there will be lots of space to throw some shapes!
Seller Information
This product is sold by the Imperial College Union commercial team or other staff team. For any enquiries relating to this product please contact Union Reception
Conditions apply
One or more conditions apply to this product or the selected option - you can only purchase this item if you meet all the conditions. Please ensure you are logged in to allow us to check.
Condition not checked, please log in:
Requires a membership of the Union.