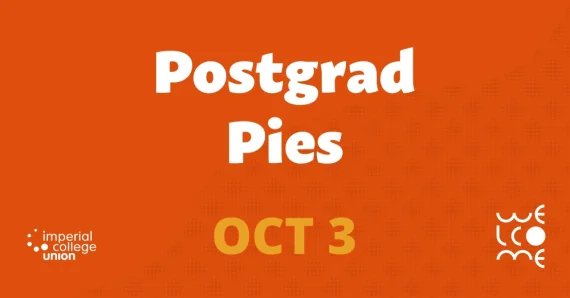 3rd October | h-bar| 17:00
We know you love a good deal so we present to you, for just £7... a pie AND a pint!
You heard us right! For one night only, postgrads, you can treat your tastebuds to a delicious pie and fresh pint without breaking the bank 🥧🍺
❕ Please make sure to inform us of any dietary requirements and allergies when you purchase your ticket - a form will be emailed upon ticket confirmation ❕
Read our Ticket T&C's here: https://www.imperialcollegeunion.org/sites/default/files/Welcome%202022%20Ticket%20T%26Cs.pdf
Seller Information
This product is sold by the Imperial College Union commercial team or other staff team. For any enquiries relating to this product please contact Union Reception
Conditions apply
One or more conditions apply to this product or the selected option - you can only purchase this item if you meet all the conditions. Please ensure you are logged in to allow us to check.
Condition not checked, please log in:
Requires a membership of the Union.
Condition not checked, please log in:
Maximum 1 purchase.