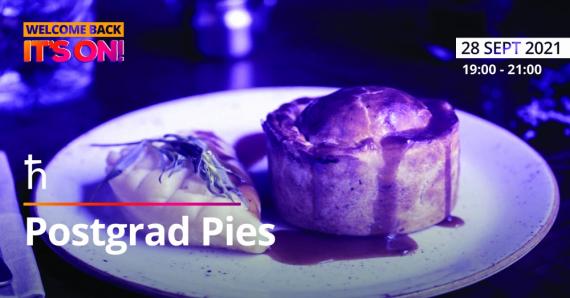 Kicking off Welcome Back Week, we'll be treating all of our postgrads to a solid British tradition – pie 🥧 mash 🥔 and a pint (of your choice, could be beer or a soft drink!) 🍺 Some of you might need that pint for a bit of Dutch courage for the evening's festivities, as we'll be putting on a karaoke extravaganza! So, start practicing your winning Britney Spears number now, or maybe that ABBA duet you and your coursemate have been dying to impress the whole of h-bar with! Or maybe just bring some noise cancelling headphones up to you!
Seller Information
This product is sold by the Imperial College Union commercial team or other staff team. For any enquiries relating to this product please contact Union Reception
Conditions apply
One or more conditions apply to this product or the selected option - you can only purchase this item if you meet all the conditions. Please ensure you are logged in to allow us to check.
Condition not checked, please log in:
Requires a membership of the Union.