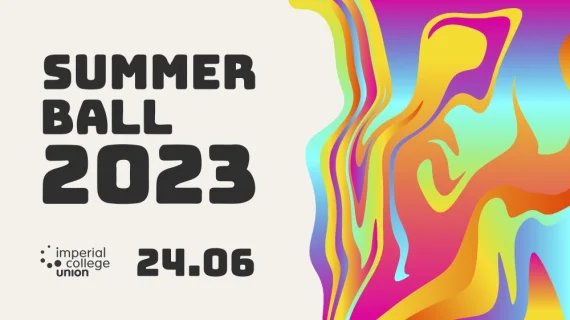 Guest Ticket £70 - Summer Ball 2023
It's back! After our sell-out event last year, the legendary Summer Ball will be returning Saturday 24 June 2023!
We hope you're ready to party all night, true festival-style 🎪✨ Brush off your glam garms ready for the biggest event in the ICU calendar!
For one night only, the South Kensington campus will be turned into a spectacular wonderland full of live music, DJs, fairground rides, food vendors, a silent disco and fireworks!
The dance music duo, Sigma, are headlining our main stage for an epic rave, with Weaver Bros, Kara Marni and Bingo Lingo supporting to get you cheering, singing and grooving. There will be some incredible student acts throughout the night, plus IC Radio & DJ Soc will be taking over the QTR for the Silent Disco.
Guest tickets are only available to SB23 ticket holders, one guest ticket per Imperial College student.
By purchasing this ticket, you are accepting our Summer Ball Terms and Conditions, which can be found here: https://www.imperialcollegeunion.org/whats/summer-ball-2023/sb23-terms-and-conditions
Seller Information
This product is sold by the Imperial College Union commercial team or other staff team. For any enquiries relating to this product please contact Union Reception
Conditions apply
One or more conditions apply to this product or the selected option - you can only purchase this item if you meet all the conditions. Please ensure you are logged in to allow us to check.
Condition not checked, please log in:
Requires a membership of the Union.
Condition not checked, please log in:
Maximum 2 purchases.
Condition not checked, please log in:
Requires a Summer Ball 2023 ticket.