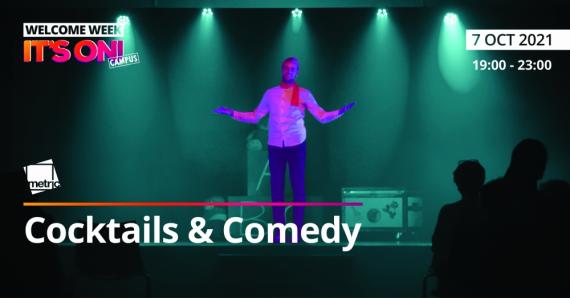 Get ready for an uproarious evening of entertainment with Imperial College Union's Comedy Night! Witness some of the UK's finest stand-up comedians work their magic on stage. Confirmed comedians include Ivo Graham, Stephen Bailey, and Ria Lina! Whilst you're having a laugh, our incredible bartenders will also be whipping you up some delicious cocktails – included with your ticket! (cocktail emoji). Line up announced closer to the date.
Seller Information
This product is sold by the Imperial College Union commercial team or other staff team. For any enquiries relating to this product please contact Union Reception
Conditions apply
One or more conditions apply to this product or the selected option - you can only purchase this item if you meet all the conditions. Please ensure you are logged in to allow us to check.
Condition not checked, please log in:
Requires a membership of the Union.