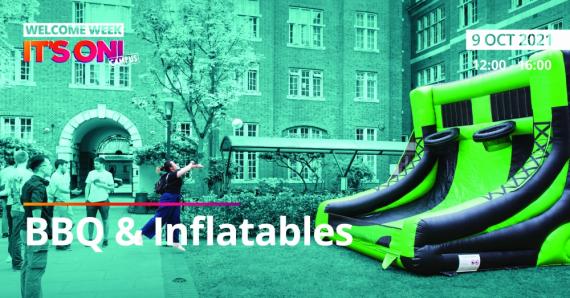 Is there anything better than a bouncy castle?Maybe a bouncy castle with a BBQ!

On the 9th October you can have a go on our giant inflatable course. It's going to be the perfect end to an incredible week of events - we can't wait to be impressed by those balancing skills!

Seller Information
This product is sold by the Imperial College Union commercial team or other staff team. For any enquiries relating to this product please contact Union Reception
Conditions apply
One or more conditions apply to this product or the selected option - you can only purchase this item if you meet all the conditions. Please ensure you are logged in to allow us to check.
Condition not checked, please log in:
Requires a membership of the Union.