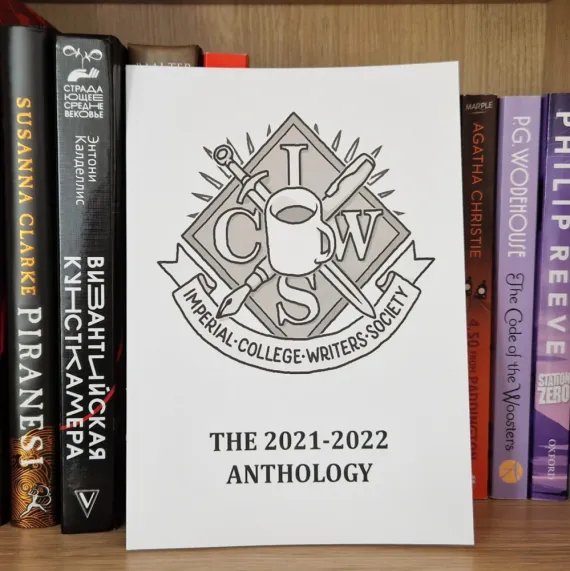 The Imperial College Writers' Society Anthology 2021-2022
This is the Anthology of works written by our society's members throughout this academic year. Inside, you will find six amazing short stories and poems, including:
- My Hunter, by Vamsikalyan Sridharbabu
- Knots, by Ari Alonso Bizzi
- July Sun on a January Morning, by Anand Doshi
- Murder 101, by Kirill Sechkar
- Miss Evergard's Infant, by Hana Isphani
- Any Baobab can be a Christmas Tree, by Eurydice Costopoulou

You will be able to collect your purchased copy soon after the printed anthologies on 28 June at 6pm on the Queen's Lawn, at a later date in the summer (to be announced via the society's mailing list), or when you return to college after the Summer Holidays.
Seller Information
This product is sold by a Club, Society, or Project. For further information about how this product is fulfilled or for any enquiries relating to this product please contact the relevant group or Union Reception
Conditions apply
One or more conditions apply to this product or the selected option - you can only purchase this item if you meet all the conditions. Please ensure you are logged in to allow us to check.
Condition not checked, please log in:
Maximum 2 purchases.