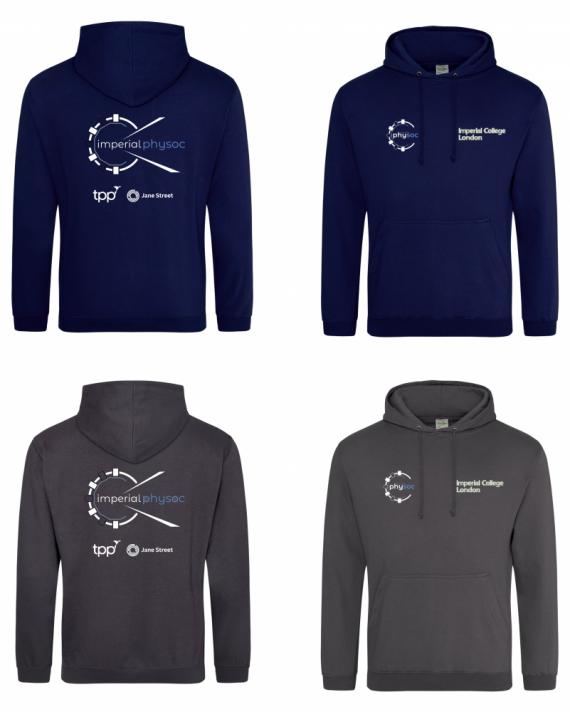 We will contact you shortly via email to give us the size you would like, the colour (either Smoky Gray or Navy Blue), and the shipping address. The entire cost of the shipment and part of the manufacturing costs are covered by PhySoc with the help of the Physics Department. Please note that we will share your address and your contact information with the supplier Image Scotland Ltd so that your hoodie can be delivered to you.
Seller Information
This product is sold by a Club, Society, or Project. For further information about how this product is fulfilled or for any enquiries relating to this product please contact the relevant group or Union Reception
Conditions apply
One or more conditions apply to this product or the selected option - you can only purchase this item if you meet all the conditions. Please ensure you are logged in to allow us to check.
Condition not checked, please log in:
Condition not checked, please log in:
Maximum 2 purchases.