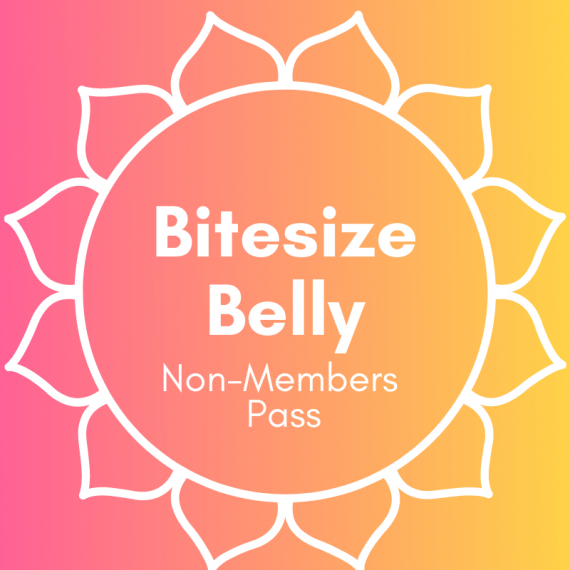 Bitesize Belly - Non-Members Pass
Bitesize Belly Dance is an Open-Level Belly Dance class perfect for anyone looking for a regular dance class for their final term of the academic year. 
Taught by the spectacular Sarah Lowe, our classes aim to give you an opportunity to develop your belly dancing skills whichever level or style you are. Be that beginners, advanced, fusion or cabaret, this class is designed to accommodate you and your busy summer schedule.
Classes are designed to be a drop-in style and completely self-contained, meaning if you have to miss a class it is completely fine! Each class will give you a chance to develop a set of particular moves that will be put into a gorgeous combo by the end.
The class is planned to run fortnightly, starting from 26th April, on Mondays at 7 pm. A single class is £7 for members, £9 for non-members and bulk buy pass (including all five classes, one for free) is £28.   
Class Dates and lesson focuses are as follows:
26th April  - Cabaret
10th May - Fusion
24th May - Cabaret
7th June - Fusion 
21st June - Drum Solo 
Please try to purchase your class at least 30 minutes before the class is due to start so we know to send you the link. If you purchase after the required time do send us an email and we will know to send a link to you. If you purchase a class but find you can no longer make the class your purchase will be transferred to the next week. 
We hope to see you at our classes. If you have any questions do drop us a line at belly07@ic.ac.uk
Seller Information
This product is sold by a Club, Society, or Project. For further information about how this product is fulfilled or for any enquiries relating to this product please contact the relevant group or Union Reception