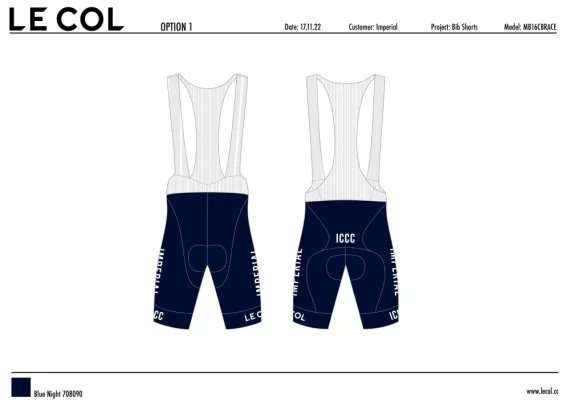 ICCC Le Col Pro Bib Shorts 22/23
RRP £185!!! Our fastest and most popular choice, the Pro Bib Shorts have been developed, tested and proven at the sport's highest level by the world's best riders. Designed to combine comfort and advanced performance in a single, uncompromising package, the lightweight fabrics encourage breathability on long rides. Innovative performance Lycra technology provides expert compression and stretch, keeping you comfortable and supported while you put down the power. The Pro Bib Shorts are built around an Italian Pro Chamois packed with features that enable better breathability, ultimate comfort and maximum shock absorption. Our fastest pair of bib shorts as chosen by BORA - hansgrohe, the Pro has a next-to-skin fit for optimal aerodynamics. The high level of compression is made to aid oxygen flow to core muscle groups, reducing your recovery time and improving comfort.
Seller Information
This product is sold by a Club, Society, or Project. For further information about how this product is fulfilled or for any enquiries relating to this product please contact the relevant group or Union Reception
Conditions apply
One or more conditions apply to this product or the selected option - you can only purchase this item if you meet all the conditions. Please ensure you are logged in to allow us to check.
Condition not checked, please log in:
Condition not checked, please log in:
Maximum 1 purchase.