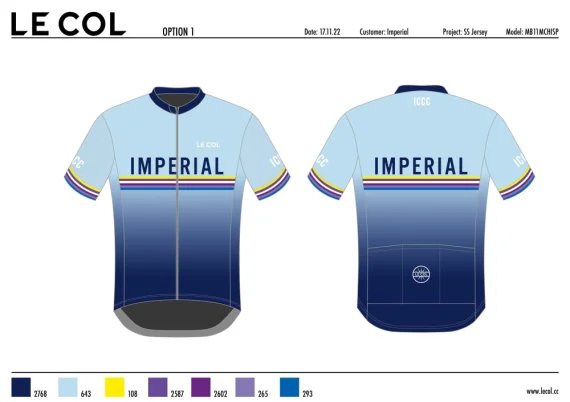 ICCC Le Col Pro Aero Short Sleeve Jersey 22/23
RRP £160!!! The product of extensive Wind Tunnel testing and race proven at the highest level, the Pro Aero Jersey makes good on our pledge to take you faster and further. Employing strategically placed fabrics over the sleeves and front, this Jersey works to trip the air and reduce drag - resulting in more efficient performance as you ride.
Seller Information
This product is sold by a Club, Society, or Project. For further information about how this product is fulfilled or for any enquiries relating to this product please contact the relevant group or Union Reception
Conditions apply
One or more conditions apply to this product or the selected option - you can only purchase this item if you meet all the conditions. Please ensure you are logged in to allow us to check.