We are delighted to inform you that we have introduced a unique, personalised gift range.
Our fine partners work directly with you to craft the ideal rings, watches, frames and plaques. Choose from their range, designed exclusively for Imperial College London, and then add your own personal touch. Bespoke options may include your name, degree subject and award.
Please note that orders placed with our partners are made directly with them as a separate company and not with Imperial College Union shop.
Please note that the final price is dependent on the options that you select plus any applicable taxes in your home country.
Our retail partners pay us a royalty from all sales. This royalty is then reinvested in Imperial College Union, meaning that your purchase from them allows to continue investing in our services to students.
Watches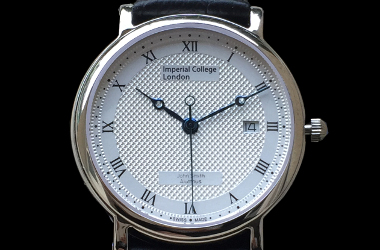 Bespoke Swiss Made watches produced by our partners Interlaken Watches
For students graduating in May 2016, you are entitled to a special £100 discount on the price of the watch for orders placed by 20th May 2016. For online orders please use voucher code GR2016 to get this discount.
Frames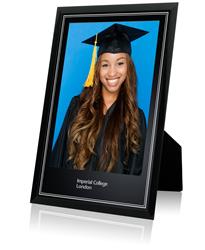 Personalised photo frames from our partner Imperial Frames
Graduation rings

Bespoke graduation rings made by our partner Eva London
Plaques