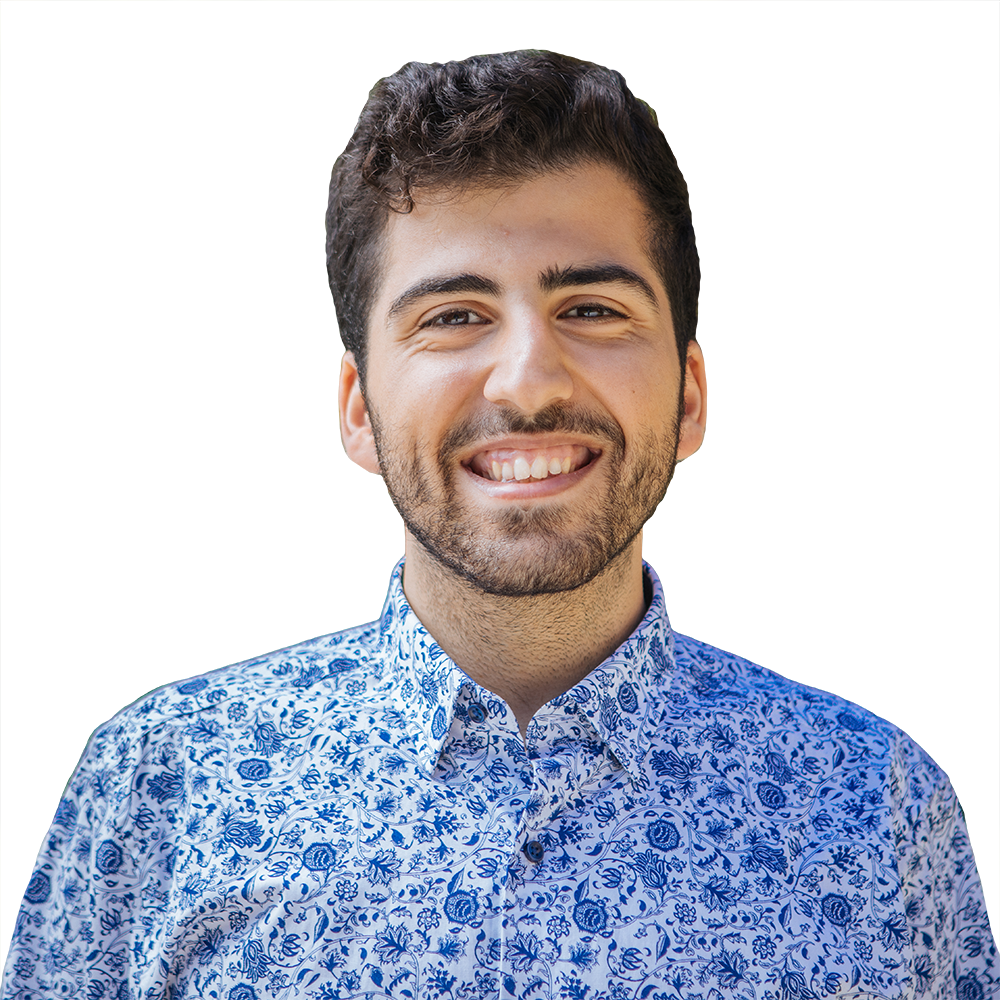 Hi everyone! I'm Shervin, your Deputy President (Welfare) this year. This is my 'home page', so to speak, where I'll give updates about the key things I'm doing throughout the year and on the key projects I'm working on. I'll also be writing blogs on this website and articles in the newspaper Felix, talking to people around campus and much more to keep you in the loop about what I'm doing. So keep your eyes peeled!
Get in touch
If you have any ideas, any problems, any feedback (be it bad or good!) – I'm here to talk. Just get in touch by email, Twitter, or even drop into the office and I'll do my best to clear some time and talk with you!
My goals
As well as keeping our relevant areas running smoothly and doing smaller projects here and there, my fellow Full Time Officers and myself have a few key goals that we will work on for much of the year. On this page, I'll lay out mine and give updates as they come.
Also, at every ~monthly Union Council meeting, I (and the other Officers) produce reports outlining what we've been up to so far and what progress we've made. If you want more details about what progress I've made on my four goals, you can read those reports. I'll link them here as they come to make them easier for you to find!
Report 1: 08/10/19
Goal 1: Reform the Liberation and Community work of the Union, and ensure the College's EDI strategy works for students.
At the Union, we currently have eight Liberation and Community Officers who cover the four 'traditional' liberation zones (LGBT+, Gender Equality, Black and Minority Ethnic, and Disabilities) as well as four community zones (International, Interfaith, Mental Health, and Ethics and Environment). The roles of these officers is to ensure minority and interest group voices are heard, and to campaign for equality and justice. Currently, the structures required to support these officers and to enact Liberation initiatives need work to ensure that we are achieving our purpose. On top of this, the College has had a big EDI (Equality, Diversity and Inclusion) drive recently and produced a strategy; I will make sure that students are placed at the centre of this and students are represented at all levels.
Key Milestones:
Produce Union 'Liberation Master Plan' dictating the future of the Union's liberation work.
Make smaller changes before term starts to set up liberation officers for success during their years.
Bolstered student representation on College EDI committees.
Progress I've made:
Devised the 2019/20 Action Plan for Liberation and Community.
Researched liberation activities of other universities, explored ICU's 2017/18 Liberation Review, and created loose plan for Liberation reform.
Goal 2:  Fully review and set a course of action for the Wellbeing Representation Network.
Our Wellbeing Representation Network (WBRN) has been up and running for 2 years now, so it's about time we have a proper look at it to see what's working, what's not, and how we can change things going forward! A big part of this will be considering how we can extend the network to postgraduates in a suitable way. I plan to include students and volunteers in this all along the way, involving Union Council and the Community and Welfare Board (CWB).
Key Milestones:
Produce a comprehensive review of the WBRN to be presented to Union Council.
Write a paper for Union Council proposing a new direction for the network.
Implement changes within the Union.
Progress I've made:
Goal 3: Improve student support services
Imperial has a lot of student support options, but there is also a lot more that could be done to help students! I plan to work with the Student Support Service to make specific improvements to the support offering for all students. 
Key Milestones:
Remove/reduce the £95 diagnosis fee at the Disability Advisory Service (DAS).
Find a form of providing free sanitary products around campus.
Progress I've made:
Started conversation with the DAS about their diagnosis fees and have them on board to make a change.
Goal 4:  (Re-)establish the Felix Welfare Section 
In previous years, the student's newspaper Felix contained a Welfare Section where students could write about various welfare/wellbeing related issues and share their own experiences. I think this is a very valuable way to destigmaitse various issues, inform students on relevant topics and communicate my own activities as Deputy President (Welfare).
Key Milestones:
Liaise with Felix editor to introduce the section.
Build up a team to work on the section.
Progress I've made:
Started conversations with Felix editor and established version of the section. Produced first introductory article for first edition of the year.