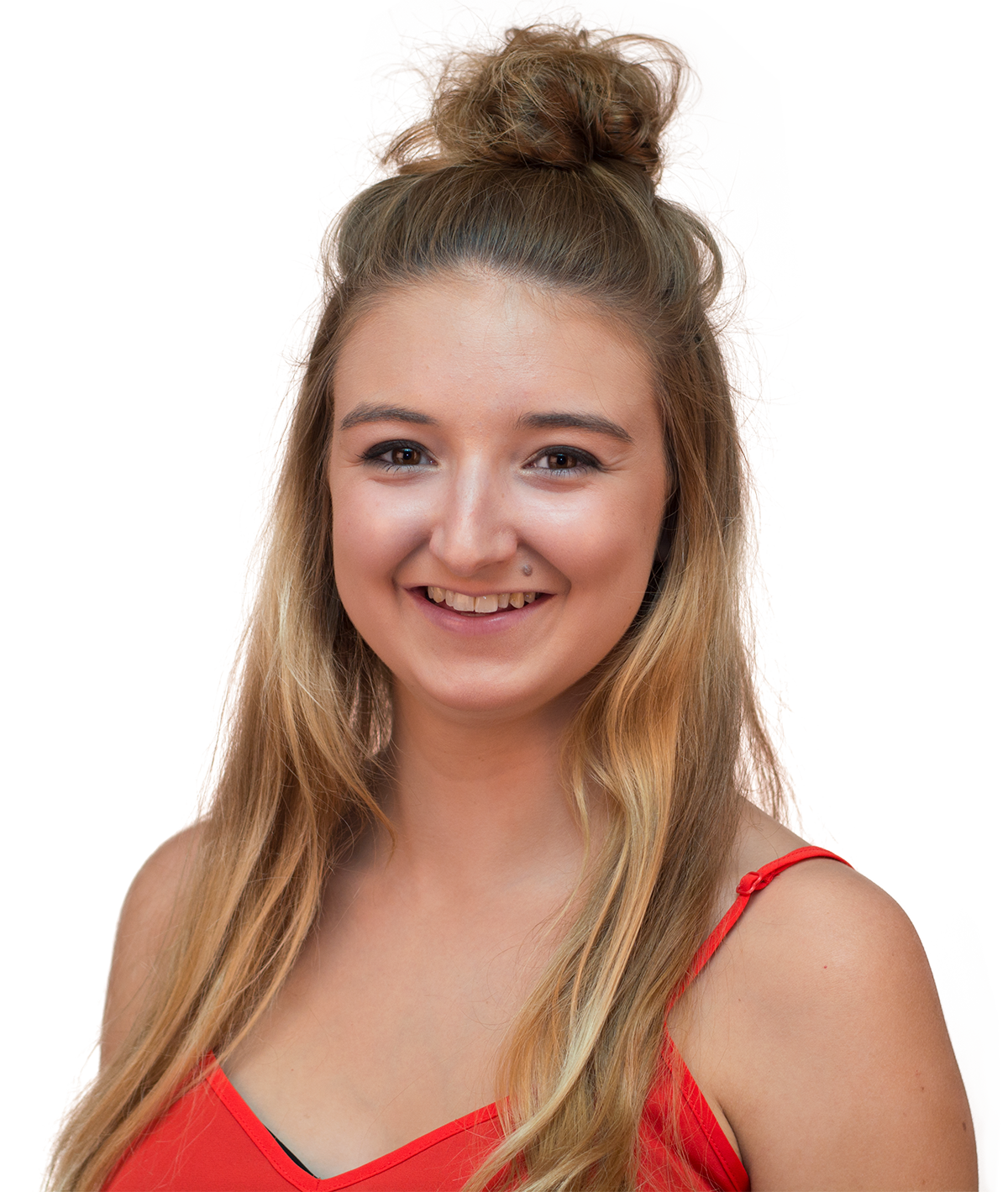 Hi! I'm Becky and I'm the Deputy President (Welfare). I've just graduated Biochemistry with German for Science and have been involved in the Union since I started in first year. I've been involved in Pole & Aerial, BioChemSoc and RCSU during my time here.
As the Deputy President Welfare I look after the Wellbeing Representation Network which consists of reps in each year group, departmental reps for each course and reps for each faculty for undergraduates. I help these reps to work with departments to make change as well as listening to their ideas to feed up to College meetings.
This year I'll be attending a lot of College meetings, working with different Student Services as well as working on College strategies such as the Equality, Diversity & Inclusion Strategy and the Student Support Strategy.
I also work with a team of Liberation and Community officers to build a stronger more diverse community and to break down barriers for all of our members. We work together to raise awareness, campaign and lobby for change across Imperial.
Get in touch
I'm here for every student at Imperial College London for any welfare issue that you need help with. You can get in touch with me in person, by email or through Twitter. You can often find me in the Union Building by coming to the Union reception on the second floor. I can't guarantee I'll be available at short notice but Reception will arrange a time for you to see me.
Every Officer Trustee sets several goals at the start of each year - goals they will work towards individually, and ones they will work on achieving collectively.
Here are my priorities for this year:
Progress I've made:
August

Opened a link for new students to sign-up to recieve updates from Liberation and Community Officers. This will form a mailing lists so that students know what Liberation and Community officers are doing.

September

Had the first Liberation and Community officer training day giving the officers some of the knowledge and skills that they will use for the year. The day was also a chance for them to get together share ideas and come up with solutions to issues they identified.
Status: Good progress, but lots more work to be done!
Progress I've made:
Check back for updates
Status: No progress until Clubs & Socs have settled into this year.
Progress I've made:
September

The Student Support Strategy Consultation has been ongoing over the summer and the deadline was extended until 28th September to encourage more students and staff to have a look and share their ideas about it.
Discussions are taking place at Board meetings to determine the role that the Union should have in the implementation of the strategy.
Status: Good progress with clear feedback that this is the right direction!
Progress I've made:
September

I've identifed the difficulty for students to understand the support services, what they do, how they access them and which services are connected after being introduced to the key staff members in these services and being very confused.  I've mapped out all of the services across Imperial that students might access and what they can do for students.
Status: Good progress but very early days.
Progress I've made:
September

Mums and Dads was identified as the first group of volunteers who carry out welfare-related work but do not recieve enough support or guidance about the role. Sign-ups were done using a qualtircs survey which was not ideal but the only way to ensure the scheme ran this year. The sign-ups included sections that required agreement and a short quiz to check understanding about the role. Created a platform for DepSocs to share event ideas.
Status: Very early days with lots more work to be done.