Wednesday 11 December 2019
It's that time of year again! Things are getting festive over at the Union, and we've got plenty of events to help you celebrate the end of another term. Head to our Facebook page to keep updated and find out more about each event.
What's On?
Date and time
Event
Where

Monday 9 December 

17:30 - 19:00 

Wine Tasting: Port

£6.50pp or £20 for a group of 4

The Union Bar

 

20:00 - 22:00

Super Quiz

Free 

FiveSixEight

19:30 - 23:00

Games Night

Free

h-bar

 

19:00 - 07:00

Imperial Cinema Winter All-Nighter

Tickets £10 online or £12 on the door

Union Building

Level 2

19:30 - 21:00

BYOB Christmas Curry (BiochemSoc x BioSoc)

£16

 

External event

Cinnamon Brick Lane

 

Wednesday 11 December

19:00 - 01:00

CSP Wednesday

Free

Metric

Thursday 12 December

19:30 - 21:30

Festive Pub Quiz

Free

h-bar

 

Friday 13 December

15:00 - 19:00

Winter at the Union

Free

Beit Bars

Friday 13 December

20:00 - 01:00

Winter Carnival

£4.00 standard ticket, £5.00 final release

Beit Bars

 

Friday 13 December

20:00 - 01:30

Apres-Ski Xmas BOP

£4.00 online, £5.00 on the door (after 10pm)

Tickets: TBC

Reynolds
Baileys Winter Bar
From Thursday afternoon (12 Dec) - late Friday night (13 Dec), you can buy a Baileys Hot Chocolate for £4.50 from an exclusive Baileys Winter Bar! Pop by and check it out in the Beit Quad.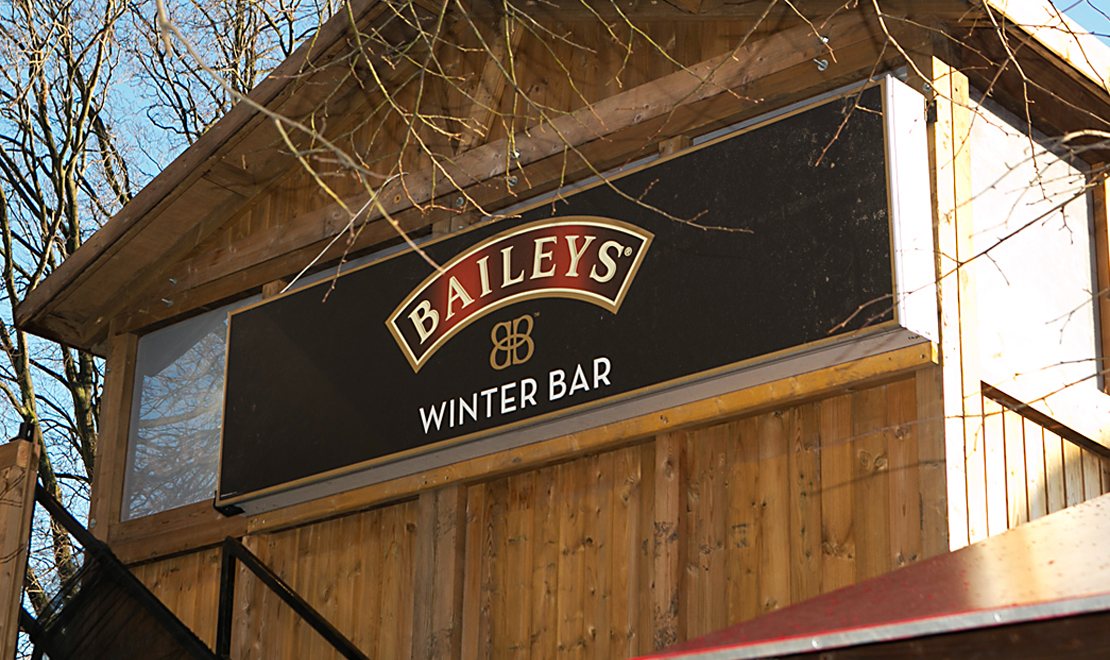 Winter at the Union
Enjoy an afternoon of mulled cider, festive treats, and Rodeo Reindeer at Beit! You can also pick up an official Imperial Christmas Sweater from our pop up shop to celebrate Christmas Jumper Day. The festivities will be kicking off at 3pm, and carry on into the evening until Winter Carnival.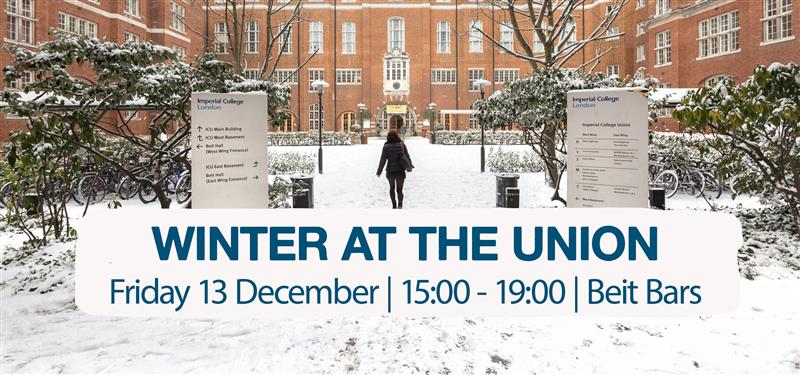 Winter Carnival
Winter Carnival 2019 is your chance to celebrate all of your hard work this term. Including headlining DJ Patrick Nazemi, amazing food and drink deals, festive decor, and face painting, get ready for a long night of festive fun! Tickets start from just £3.00, Click here to get your tickets now