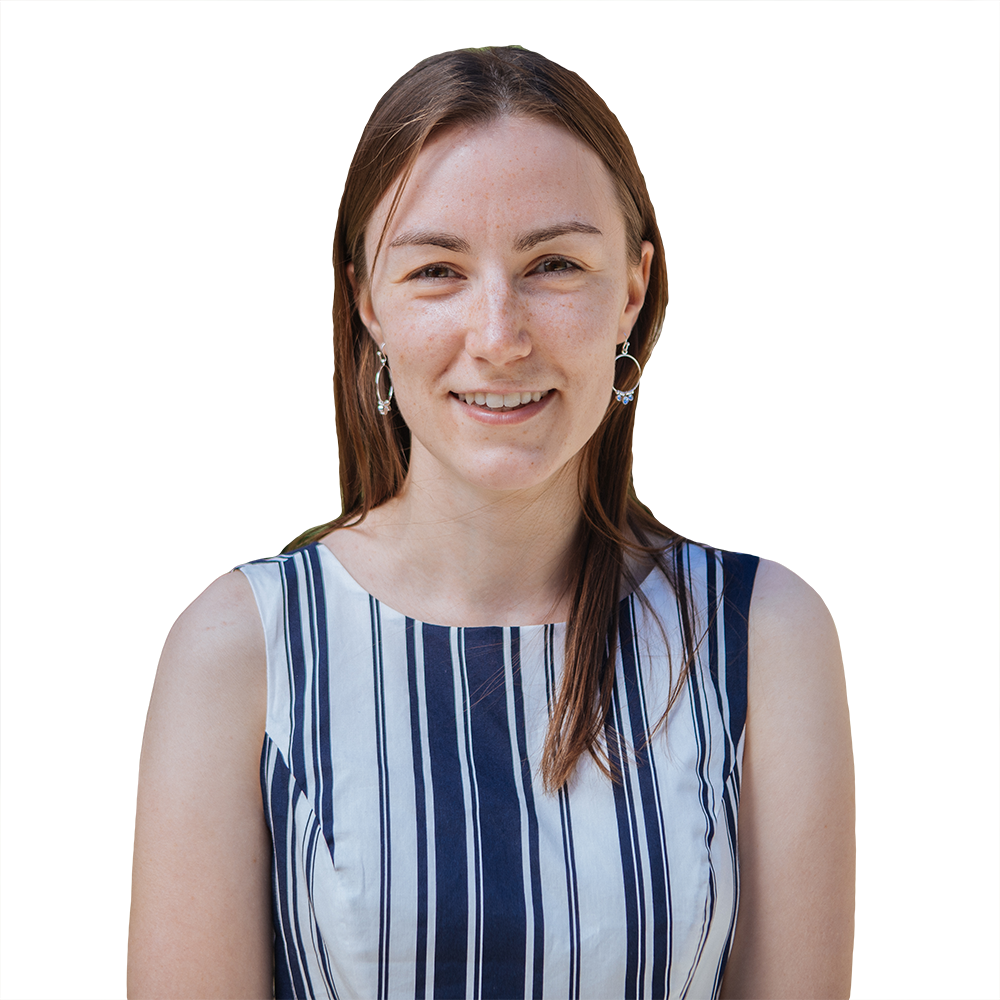 Hey! I'm Michaela and I'm your Deputy President (Education). I am responsible for overseeing the Union's Academic Representation Network, both at Undergraduate and Postgraduate level, working closely with Faculty and Department representatives to ensure that your interests are properly represented. I myself sit on countless College committees, representing students when college-wide decisions are being made and making sure there is proper student consultation at all levels. 
Before becoming the DPE I was a Faculty Representative in Natural Sciences and a rep in my department, while studying for my MSci degree in Physics. While I definitely didn't expect these unusual circumstances when running for this role I'm still excited for the year ahead. I believe we'll be able to make some real change in the College to improve the student experience, and I'm looking forward to working with so many great volunteers in the Academic Representation Network. 
Get in touch
If you have any ideas, any problems, any feedback be it bad or good – I'm here to talk. Just get in touch by email, twitter, or even drop into the office and I'll do my best to clear some time and talk with you. 
My goals
Every Officer Trustee sets several goals at the start of each year – goals they will work towards individually, and ones they will work on achieving collectively. It is worth remembering that alongside our main priorities, we also keep our relevant areas running day to day, and have a number of smaller projects on the go at any one time. We're always working to try and improve your student experience!
Here are my main priorities for the year:
 Work on the implementation of the NSS recommendations 
 Strengthen the Rep Network
 Make Change Happen
 Deliver this year's NSS response in record time
Goal 1: Work on the implementation of the NSS recommendations 
The NSS recommendations are, of course, based on the 2020 NSS survey, but their purpose it to improve student satisfaction in general. Implementing the recommendations will be a large part of my work this year, with significant impact on the student experience. 
There will be two parts of implementing the NSS recommendations this year. 
I will be helping the Dep Reps implement their specific departmental recommendations in their departments, monitoring their progress and supporting them as necessary in discussions with staff. 
I will be working with several college staff on implementing the main college-wide NSS recommendations, coming up with action plans for each and seeing them through throughout the year. 
Key Deliverables:
NSS response for all departments and College-wide; read them here
Improvements of student experience in departments, based on the weakest areas as identified by the NSS; main focus on:

Inconsistent marking, quality of feedback and late feedback
Wellbeing and support
Poor organisation

Improvements of student experience College-wide, based on the weakest areas as identified by the NSS; main deliverables include:

Review of the timetabling process, hoping to ensure all deprtments receive their timetables in time
Improved support for comms in departments
Reviewed SOLE survey for 2021/22
Policy on marking transparency in departments
Review of the management of staff at Imperial to include more focus on teaching
Progress we've made so far:
Produced the 3 sets of NSS responses
Assigned staff leads to each College recommendation
Dep reps discussed their reports with departmental staff
Started preliminary discussions around some of the College-wide recommendations
Goal 2: Strengthen the rep network 
Our reps are the greatest asset, but they can only reach their full potential if they are properly supported. In the long term, proper support would require more staff members in the representation team in the Union, but there are things that can be done right now as well. Supporting reps better is one of my main priorities this year. 
Key Deliverables:
Offering reps more support throughout the year through more regular meetings and involving senior reps in university-wide representation more

Regular fortnightly meetings with all faculty reps
Termly, or bimonthly 1-2-1 meetings with all dep reps
Improving the platforms for sharing ideas across departments, incl. better meetings structure and more active Teams channels
Discussing decisions with reps more, through more active Teams channels; getting feedback on various documents and decisions coming to college-wide meetings

Improved training, especially to senior reps, happening early on (before the summer) 
Celebrate rep successes more and work on recording what reps do

Give reps more of a platform to share what they have achieved with the Imperial community
Improve the sharing of ideas and good practice across departments
Record progress for future generations of reps
Progress we've made so far:
I met with all UG Department and Faculty reps before they started in their role, set up regular metings with Faculty reps
We have asked the reps to take control over their departmental NSS repsonse
Delivered a Volunteer Training Week to trial a different approach to training of reps
Goal 3:  Review the PG rep networks 
Postgraduate representation networks (PGT and PGR) are a bit of a mess at the moment – a lot of departments elect reps offline and we currently don't properly map how many reps we have where, at what levels. This makes College-wide coordination difficult, since it is not clear who should be attending which meetings, and communication across departments is complicated. 
Key Deliverables:
Properly map the PG reps in all departments
Improved support for PG reps and better, more effective communication channels
Changes to the rep network to make it more effective, e.g. changing the structure to make it more vertical and organised
Changes to our current processes to integrate the network more in what the Union does, and improved communication with departments
Improved training for PG reps
Progress we've made so far:
Initial discussions with a few key stakeholders