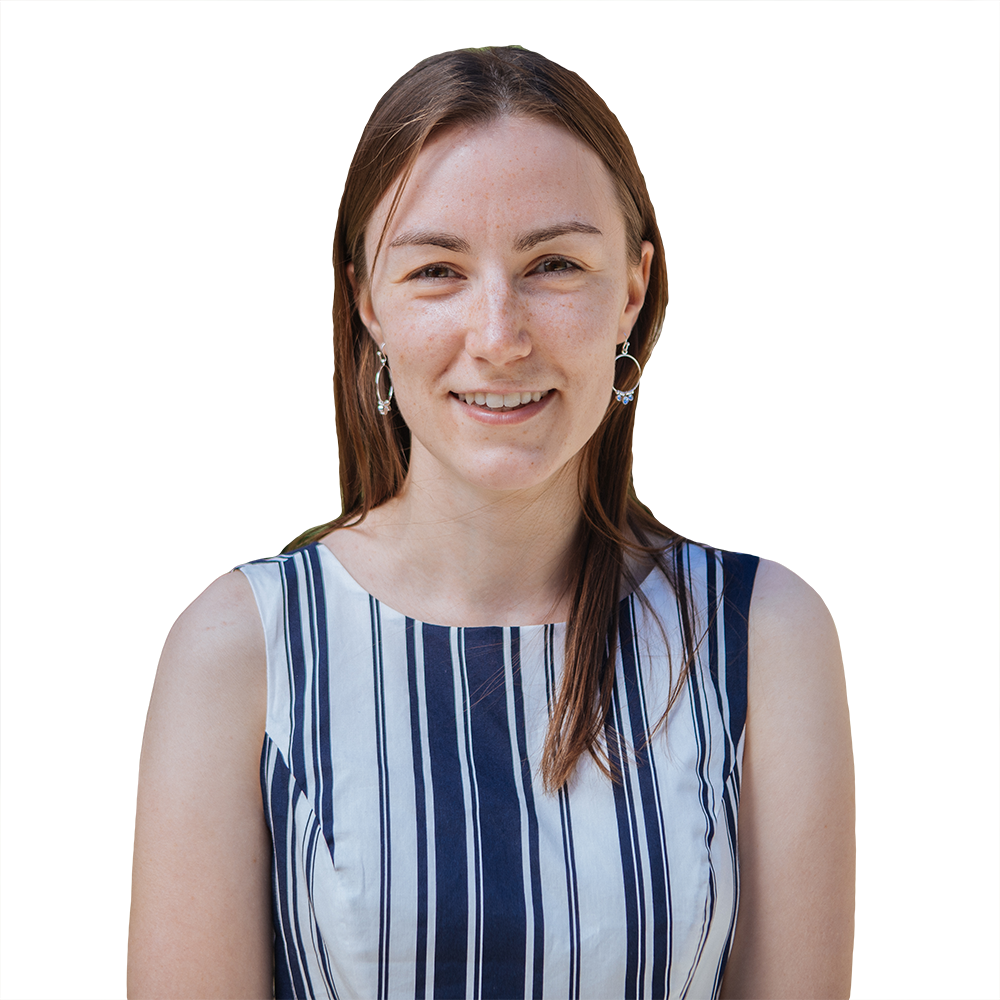 Hey! I'm Michaela and I'm your Deputy President (Education). I am responsible for overseeing the Union's Academic Representation Network, both at Undergraduate and Postgraduate level, working closely with Faculty and Department representatives to ensure that your interests are properly represented. I myself sit on countless College committees, representing students when college-wide decisions are being made and making sure there is proper student consultation at all levels. 
Before becoming the DPE I was a Faculty Representative in Natural Sciences and a rep in my department, while studying for my MSci degree in Physics. While I definitely didn't expect these unusual circumstances when running for this role I'm still excited for the year ahead. I believe we'll be able to make some real change in the College to improve the student experience, and I'm looking forward to working with so many great volunteers in the Academic Representation Network. 
Get in touch
If you have any ideas, any problems, any feedback be it bad or good – I'm here to talk. Just get in touch by email, twitter, or even drop into the office and I'll do my best to clear some time and talk with you. 
My goals
Every Officer Trustee sets several goals at the start of each year – goals they will work towards individually, and ones they will work on achieving collectively. It is worth remembering that alongside our main priorities, we also keep our relevant areas running day to day, and have a number of smaller projects on the go at any one time. We're always working to try and improve your student experience!
Here are my main priorities for the year:
 Improve Parity
 Strengthen the Rep Network
 Make Change Happen
 Deliver this year's NSS response in record time
Goal 1: Improve Parity
Your experience at this university can vary greatly depending on which department you are in or who you supervisor is. From access to learning resources to the way staff communicate with students on a day to day basis, students across the College are treated very differently, not to mention the disparity of PG experience which is mostly dependent on who you are working on your project with. 
This year I would like to do a proper review of what is offered in different departments, including access to past papers and model solutions, Panopto recordings, how early timetables are released, spaces for work and socialising... and a lot of other things.  Working together with reps we will then lobby their departments to try and bring everyone up to the same level. A lot of these standards have already been agreed by the College some time in the past but no one ever made sure it was implemented on departmental level, or that the deparmtents had sufficient resources to be able to deliver it (see Goal 3).
The Graduate Student Union and last year's DPE produced a set of recommendations relating to the experience of Postgraduate Research students. I will be working with the Graduate School and the GSU this year to make sure this is implemented, and closely with the postgraduate reps to monitor the need for any more changes. 
Key Deliverables:
A review of what is provided in departments across the College
A set of College-wide standards which the departments would be expected to meet/provide
Implementation of the above in departments (that will be the tricky bit)
Progress we've made so far:
We're now looking at this as a part of our NSS response but check back later for more updates
Goal 2: Strengthen the rep network 
We have hundreds of reps working hard in their free time to represent students in their department or faculty; they are the key to a lot of change that happens to improve student experience. In the past they have not always been well supported; from insufficient training to little support from the Union throughout the year as they work on their projects. 
This year I want to make sure I work with our Faculty Reps and Dep Reps as closely as possible, empowering them to achieve great things in their department. This includes giving them the correct resources (such as the NSS comments), properly training them to prepare them for all aspects of their role before they start, setting the rules to make sure they are listened to (ensuring they have a seat on relevant committees or reviewing the Staff-Student Committee guidlines) and providing them with opportunities to share good practice across departments. 
Key Deliverables:
Improved rep training to better prepare reps for their role
More meetings with departmental representatives to provide better support
Reviewed SSC guidlines
Review of the PG rep network to ensure we know who our reps are, bringing as many positions to online elections as possible
Improved rep attendance of Union discussion forums
Progress we've made so far:
I met with all UG department and faculty reps before they started in their role
We have asked the reps to take control over their departmental NSS repsonse
We are now working on developing a better, more holistic rep training to be delivered in September
We have made structural changes to the rep forums in the Union to encourage attendance have equal focus on PG issues 
Goal 3:  Make Change Happen
Every year, the Union and College come up with big plans to improve the student experience, but those are rarely delivered. Check out our survey responses from previous years here - all of these are full of great ideas that have been approved by the College, but most of the recommendations have not been implemented on departmental level. 
This year I want to review what has been promised in the past, both it in these Union responses and in various College strategies, and make sure it is delivered. A lot of these decisions lie with departments, and a strong representation network is therefore crucial in implementing past promises. 
We will also do the NSS response differently this year, giving reps more control over departmental recommendations and making sure the plans we come up with are actionable. 
Key Deliverables:
Progress we've made so far:
Check out our progress on the NSS response under Goal 4
Goal 4: Deliver this year's NSS response in record time
The National Student Survey (NSS) is a survey of all final year undergraduate students, asking them about their time at university and how they enjoyed certain aspects of their degree. Every year the Union analyses the NSS results and comes up with a set of recommendations for the College (the so-called "NSS response").
I've been a rep for a long time. Over the years I've seen a lot of the previous DPEs produce this report earlier and earlier, breaking the previous records with their speedy NSS response. Some of them have done a lot of other amazing stuff over the years, making some real change to the student experience, but their biggest achievement was, and always will be, how quickly they managed to produce their NSS response that year. 
I don't think I can ever call myself a successful DPE if I don't at least try to produce an NSS response in record time this year. How early does it need to be out you ask? I don't know. I don't think anyone knows. Does anyone even keep track of this? 
Key Deliverables:
Deliver this year's Union's NSS response earlier than it has ever been delivered, as far as anyone remembers 
Progress we've made so far:
We've read through all of the NSS comments
We have shared the NSS comments with departmental and faculty reps and asked them to come up with action plans for their departments
We've had discussions about the College wide recommendations
We've had discussions about the recommendations for the Union (yes, we are aware, we also need to do better)
We have arranged a meeting with all dep reps to discuss some common problems and support their departmental plans