You can see the bands battle it out on...
Heat 1: Thursday 2nd March from 19:30
Heat 2: Thursday 16th March from 19:30
Heat 3: Thursday 23rd March from from 19:30.
The line up of each heat will be announced online. There's £500 up for grabs for the winner of the final plus the chance to play at the Union's Summer Ball.
Where are the heats?
At the Reynolds Bar, Charing Cross campus: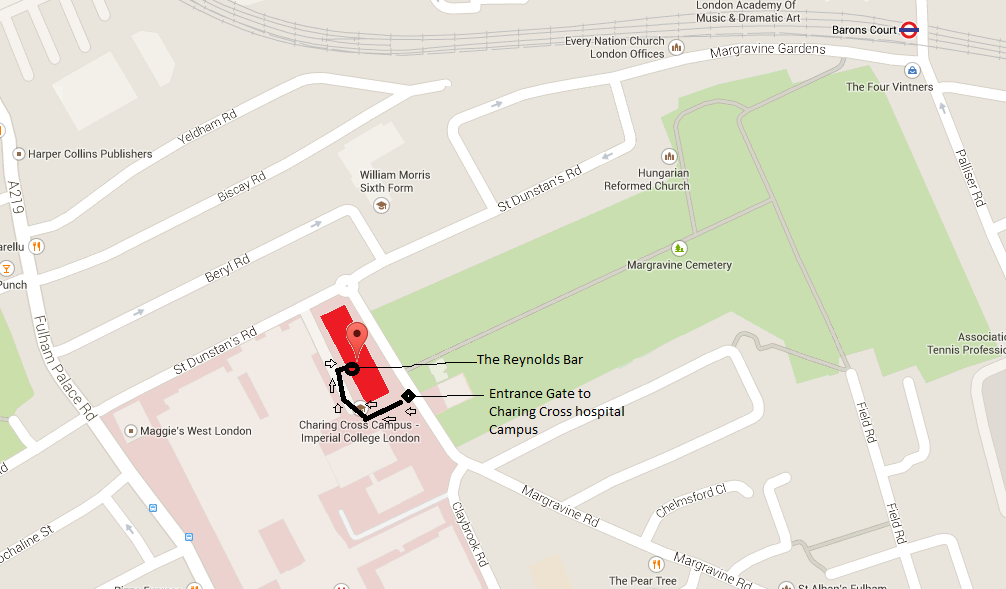 Who decides who goes through to the next round and ultimately wins the event? 
YOU DO! Every person who pays to get in before the first band finishes will be given a voting slip. After the last band has played, all the voting slips are to be handed into the bar team and the Duty Manager will count and announce the winner of the heat.  For audience members to be allowed to vote they must arrive before the first band (19:45). 
Who can attend? 
1. Normal bar entry policy applies; non-imperial students can attend as a guest of a current Imperial Student. 
2. All customers/guests will be required to pay the £2.00 entry fee. 
Any queries?
Please email Carl Salton-Cox, Reynolds Bar Manager at c.salton-cox@imperial.ac.uk .