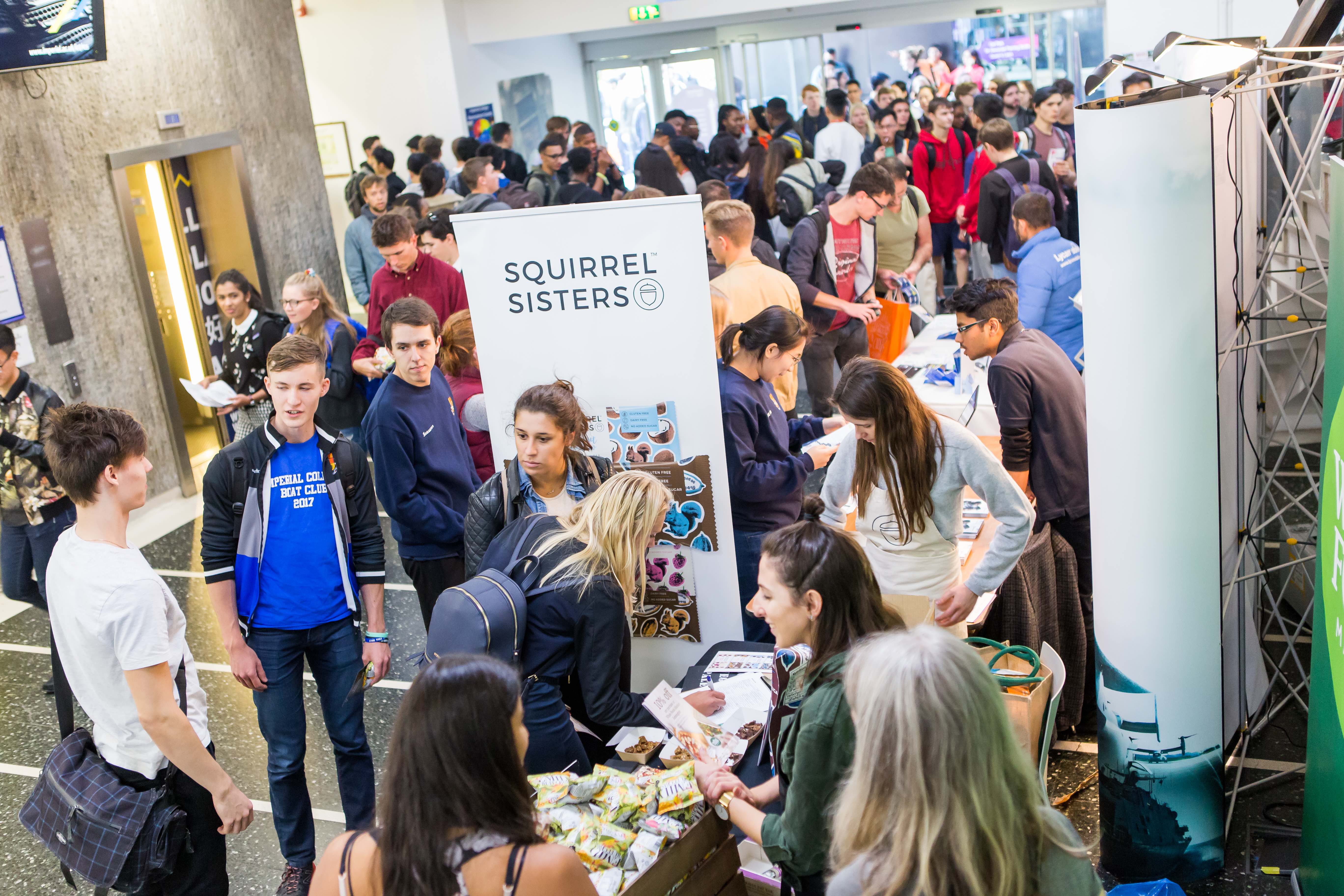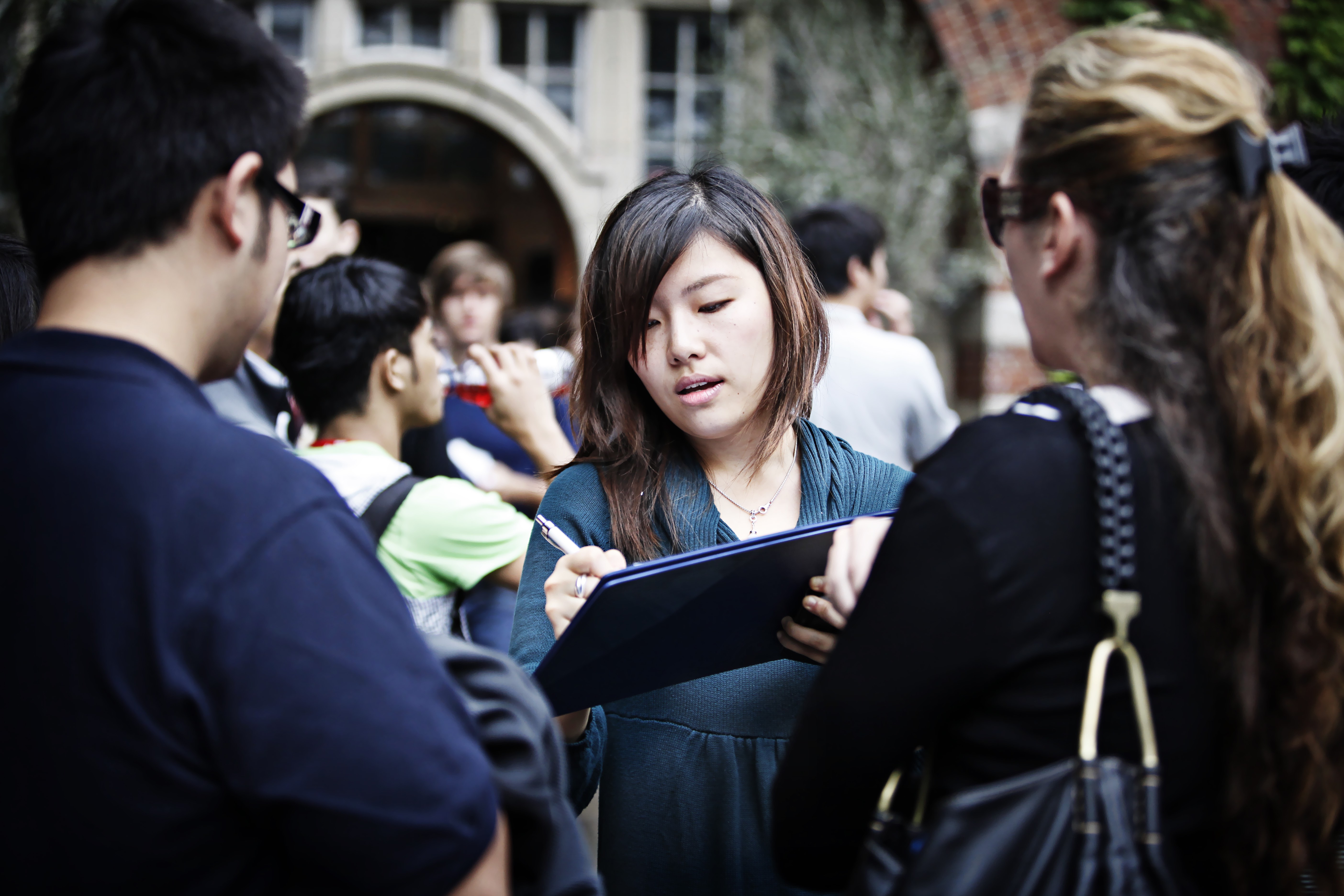 Connect with tomorrow's change makers
Imperial College London is one of the leading STEM institutions consistently ranked among the top five universities in the world with a broad and diverse student community, it plays host to over 18,000 students from over 125 countries. Imperial College London is not your standard university and has a unique campus culture - caused by a few key factors.
Imperial College London's student population is MAJORITY international students. In the 2016/17 Academic year 66% of new students were from outside the UK - making Imperial's student population both globally mobile and globally minded.
First year undergraduates live on campus. Over 90% of first year students live in the College's halls of residence - meaning their lives very much centre around campus.
Imperial is a specialist University. Imperial's subject focus is Engineering, Natural Sciences and Medicine, plus a post-grad only business school. This tight focus, tied with the elite nature of the school means our student population is made up of high-achievers looking to maximise their time at university.
Of course, Imperial students also enjoy the social and cultural opportunities all students do, meaning Imperial College is the perfect place for a wide range of brands to connect with students.
Acting as a bridge between external businesses and Imperial College students, there are a range of advertising opportunities that we at Imperial College Union can offer you to connect with students on campus. As a top 5 world University, our students are particularly targeted by graduate recruiters looking to connect with future change-makers, innovators and leaders.
Are you interested in promoting your brand, careers, product or service to our students? Just get in touch with us and we will be happy to help you find the best way to communicate to the student body!
Contact us on unioncoms@imperial.ac.uk to find out more!
Current Opportunities
Freshers' Fair – 2 October 2018
Join over 6,000 students hitting campus looking to set themselves up for their time at university and beyond. Brands, Businesses, Charities and Organisations have the opportunity to book a stall and be a part of the action! Places are filling up quickly, so the sooner you book, the better! For more information, click here.
Other Opportunities
During the course of the year, we offer several ways for you to get yourself in front of Imperial College students. These opportunities can be taken individually or bunched together to create a well-rounded campaign guaranteed to get students attention.
Offerings and rates for the 2018/19 Academic Year are currently being finalised. If you are interested in any opportunities or would like to get more information please contact us at unioncoms@imperial.ac.uk .
Brand Activation Opportunities


Activations and Promo Stalls – engage with students on campus

Flyering and Sampling – get your product into student's hands

Student events and hospitality – join the party at our regular events and special nights in our bars.
Online Options


All Student Emails – direct email to over 18,000 current students
Social Media posts – to over 15,000 followers across Facebook, Twitter and Instagram
Web banners – be at the top of our website which has over 24,000 hits per month.
Print and Ambient Placements


Advertise in Felix – our free weekly student newspaper
Floor and stair decals – get pride of place in the busiest thoroughfare on campus